MAIN topics to fulfill the Association's aims, meetings were held in several of the Mediterranean countries, with a large participation of local doctors, health professionals, public health authorities, and the lay public.
Joint with meetings, Postgraduate Courses on topics related to cancer prevention, screening, and treatment have been organized in collaboration with the Mediterranean School of Oncology (MSO website). Full immersion Teaching Courses for General Practitioners, the frontline in raising awareness of cancer control, have been organized in Libya and Jordan, Kosovo, and Qatar and are in an advanced stage of implementation in Palestine. (see below)
---
Amman (Jordan) – November 2004
PREVENTION AND EARLY DETECTION OF CANCER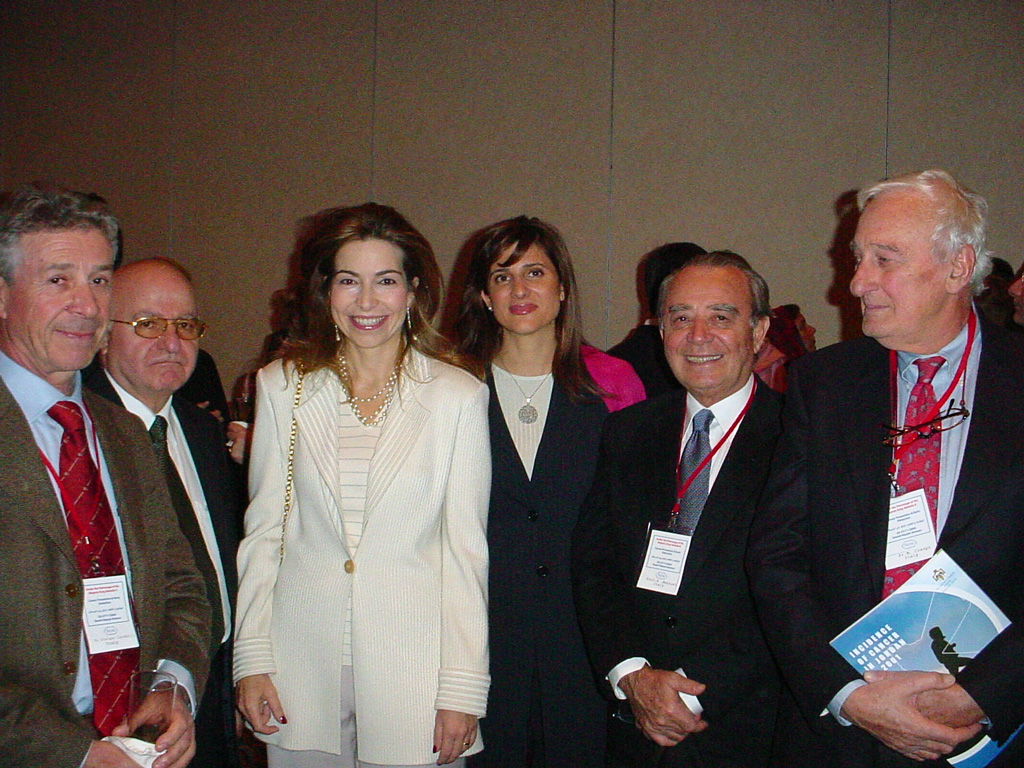 ---
Malatya (Turkey) – August 2005
CANCER FROM THE ESOPHAGUS THROUGH THE COLON: PREVENTION TO TREATMENT
scientific-program-turkey-malatya-2005
---
Taormina (Italy) – October 2005
THE FIRST MEETING OF THE MEDITERRANEAN TASK FORCE FOR CANCER PREVENTION AND EARLY DETECTION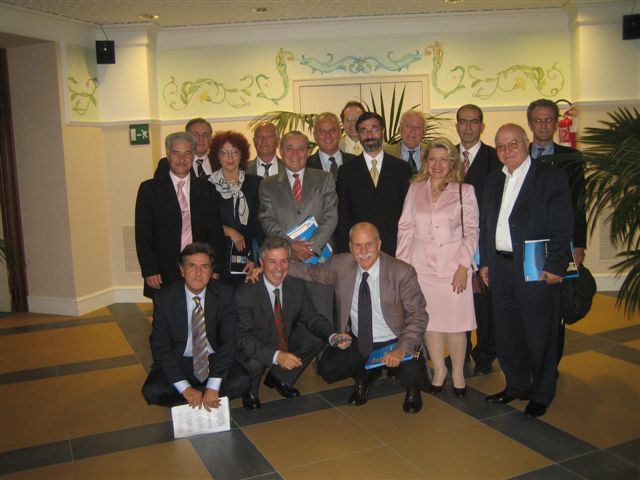 ---
Istanbul (Turkey) – January 2006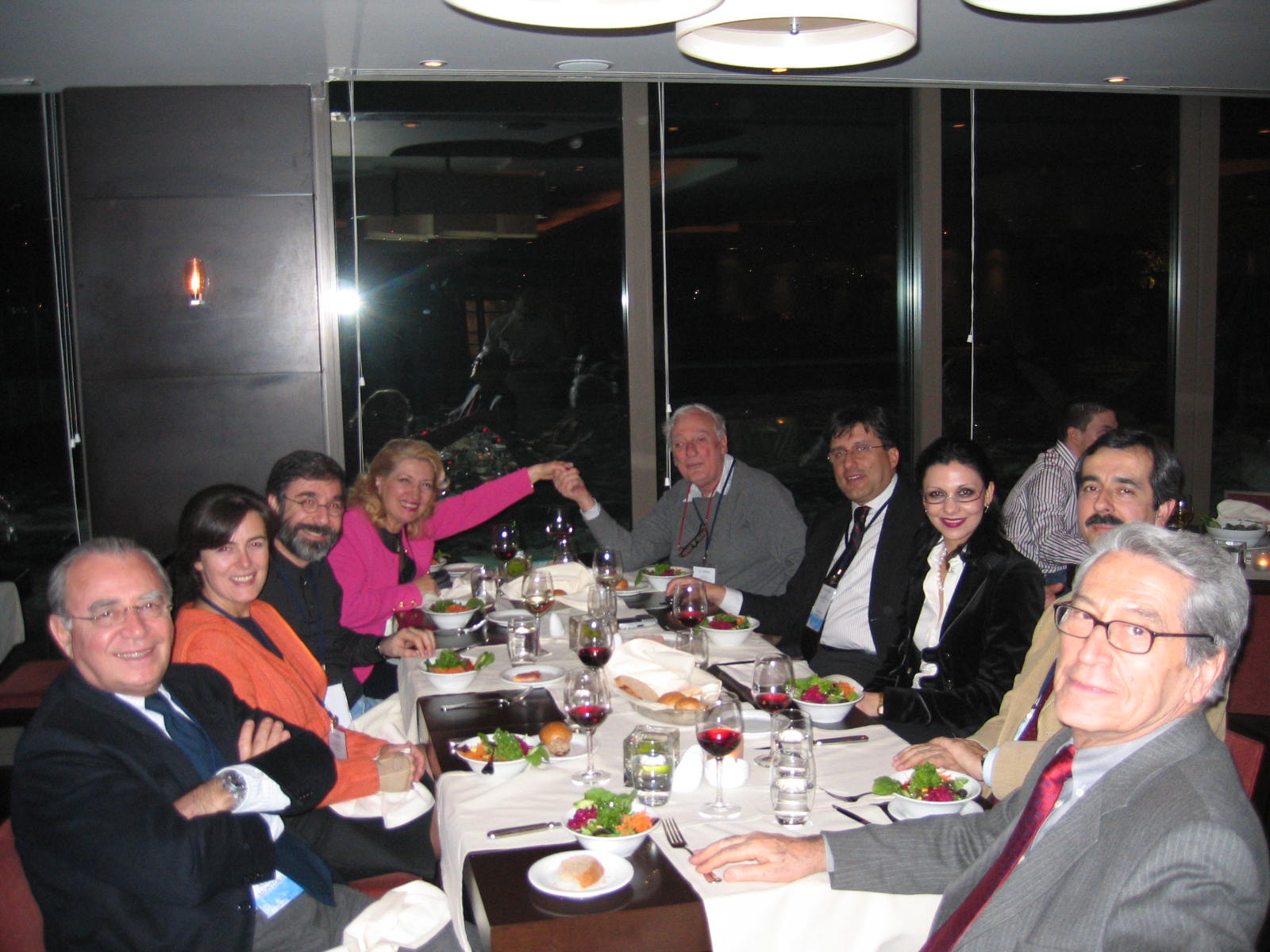 ---
Roma (Italy) – February 2007
 HIGHLIGHTS IN THE MANAGEMENT OF COLORECTAL CANCER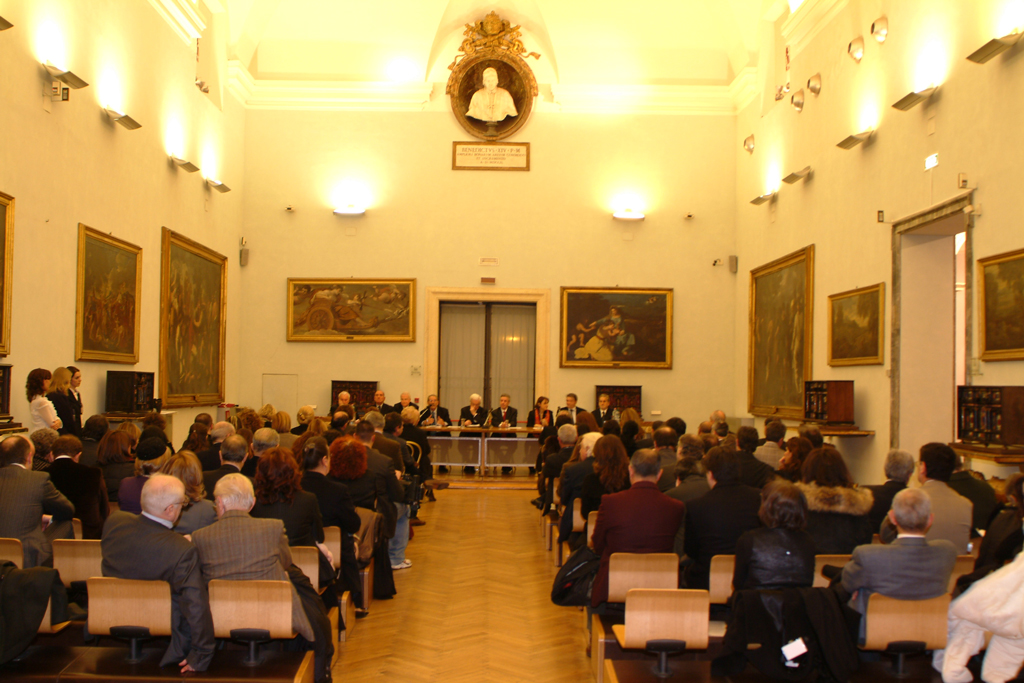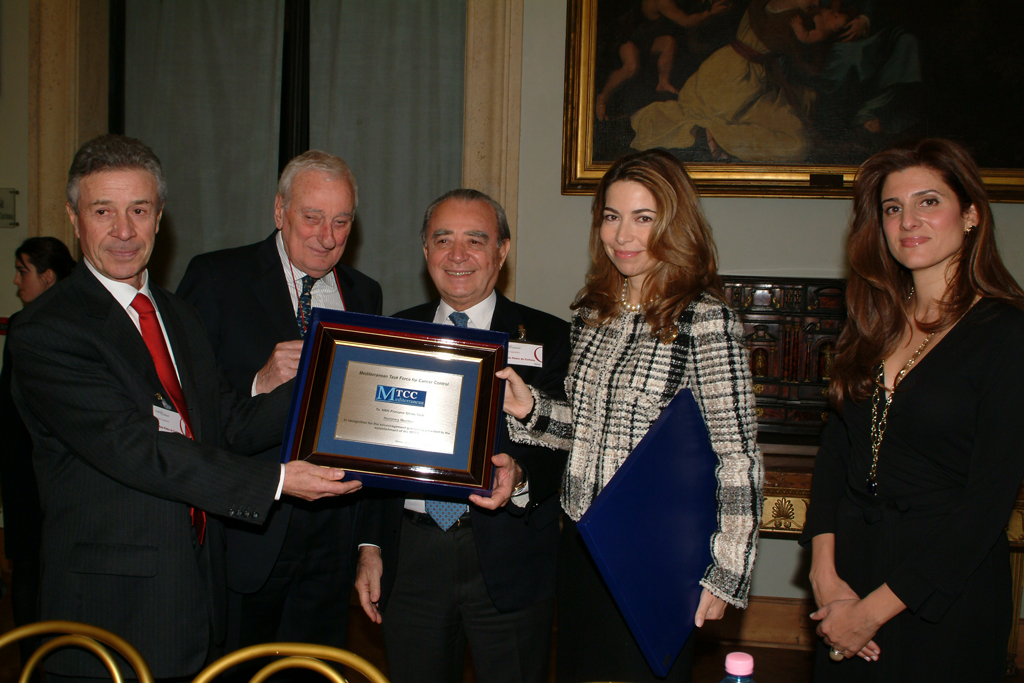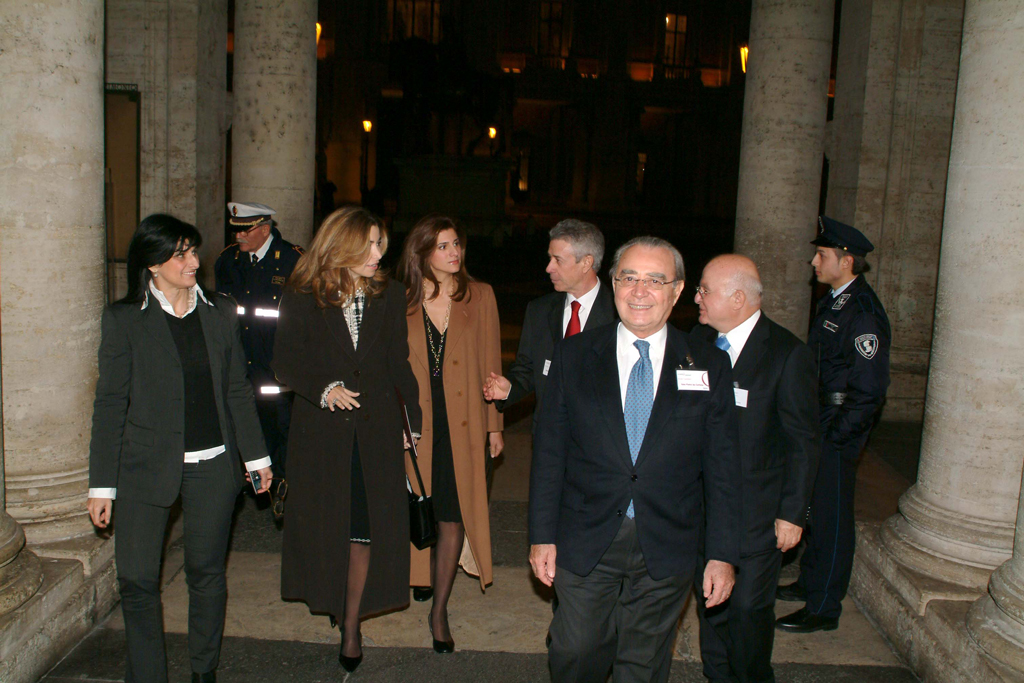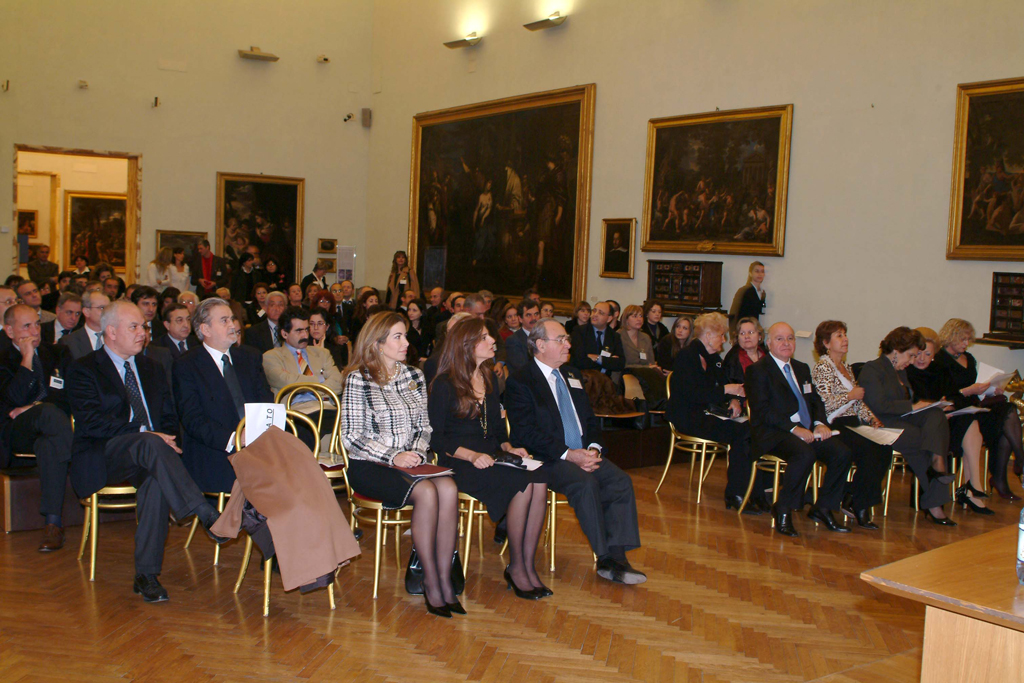 ---
Dead Sea (Jordan) – November 2007
MEETING OF THE MEDITERRANEAN TASK FORCE FOR CANCER PREVENTION AND EARLY DETECTION
scientific-program-dead-sea-2007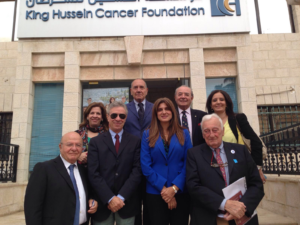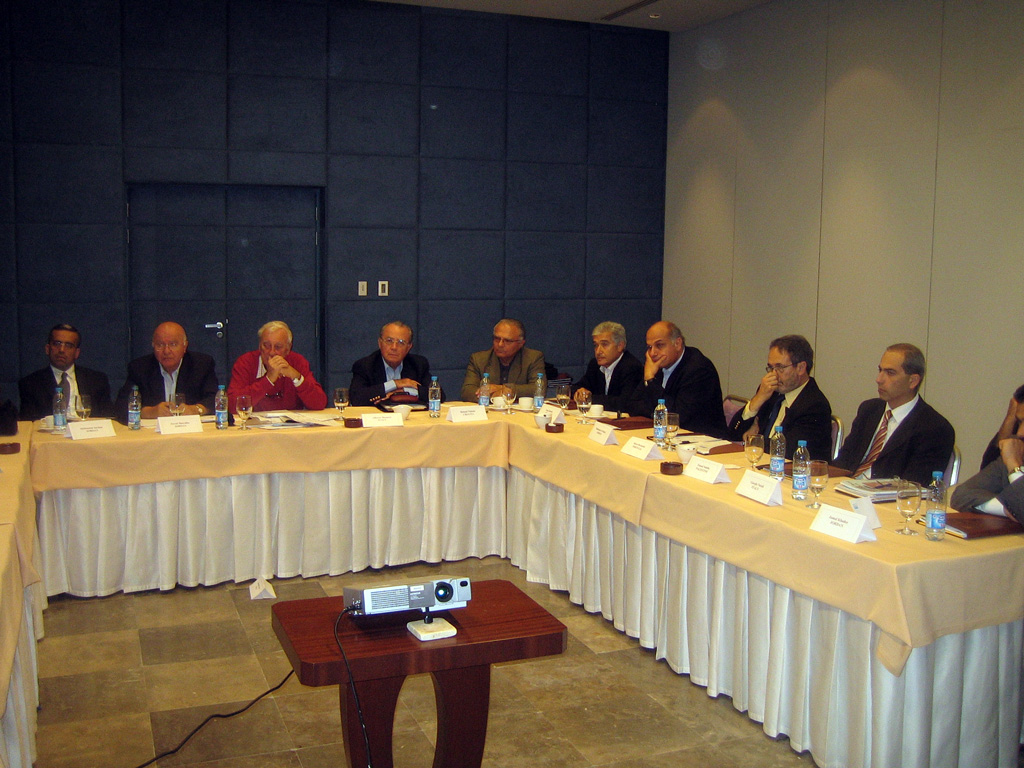 ---
Split (Croatia) – March 2008
MEETING OF THE MEDITERRANEAN TASK FORCE FOR CANCER CONTROL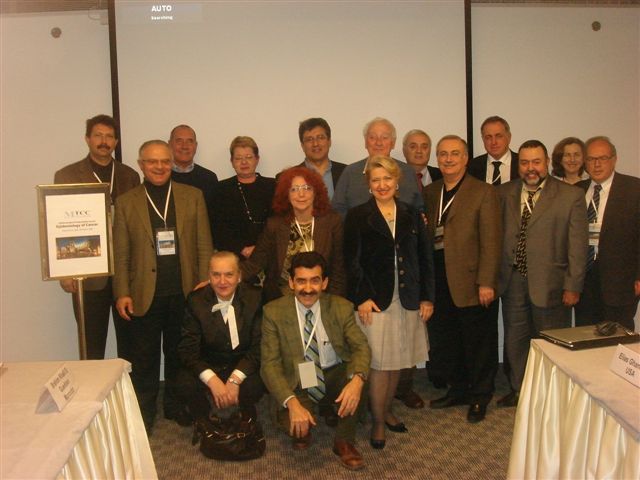 ---
Tunis (Tunisia) – November 2008
BREAST CANCER: FROM EPIDEMIOLOGY TO TREATMENT
scientific-program-tunisimtccmso-2008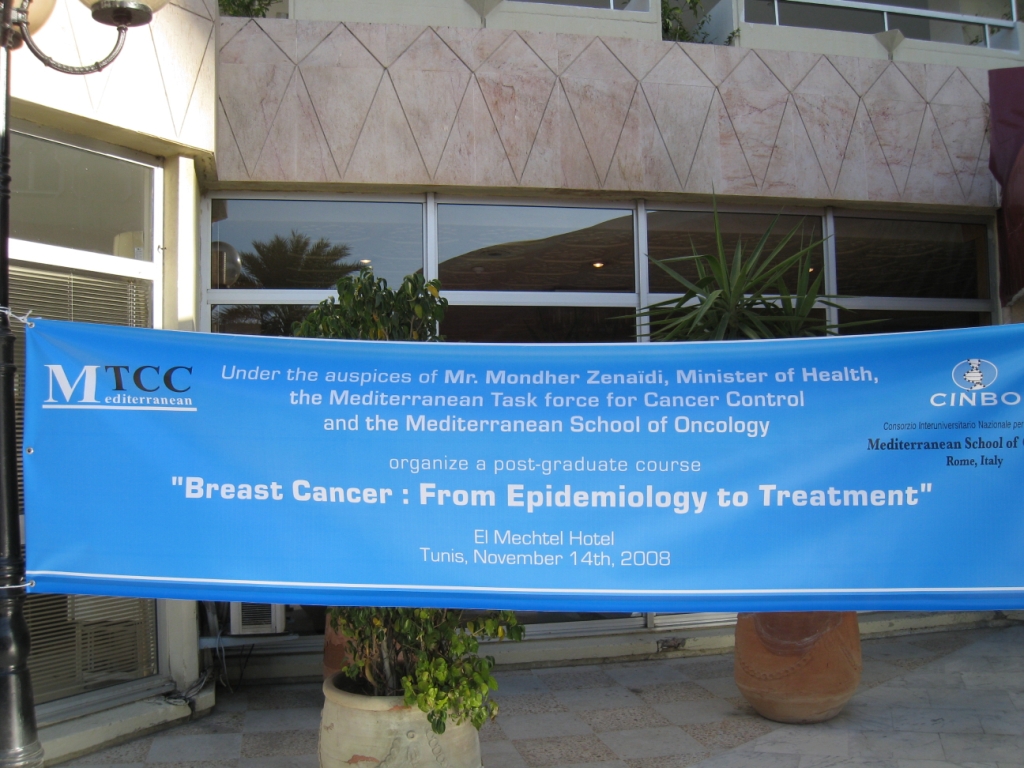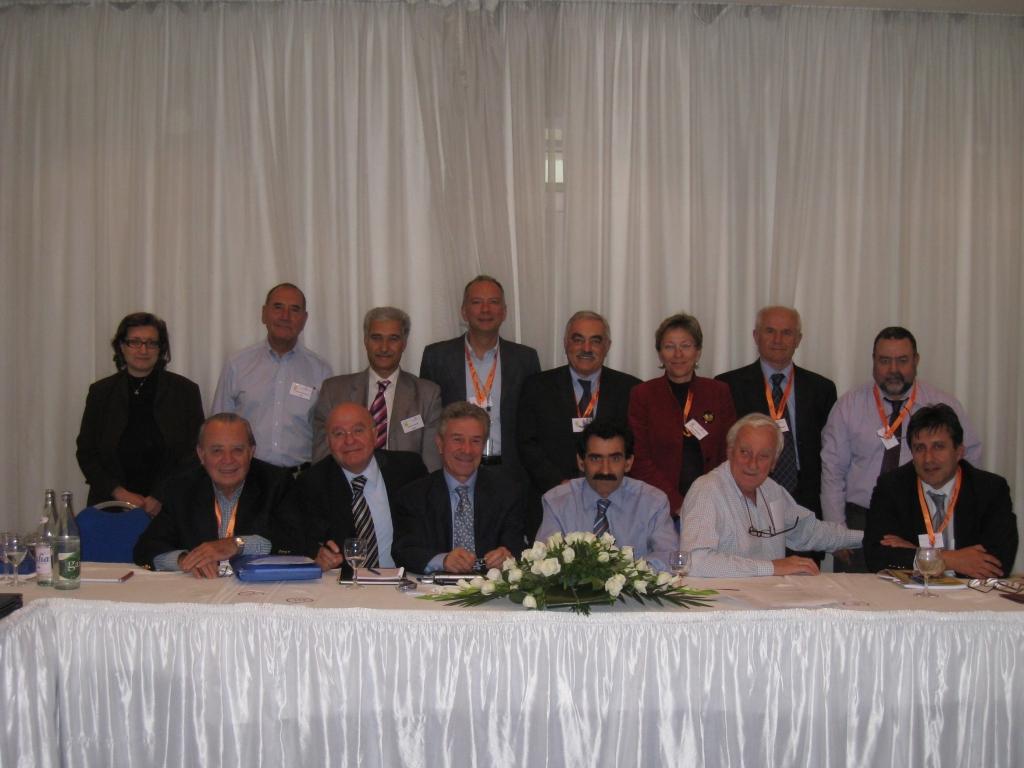 ---
Marrakech (Morocco) – April 2009
CERVICAL CANCER: FROM EPIDEMIOLOGY TO TREATMENT
scientific-program-marrakesh-2009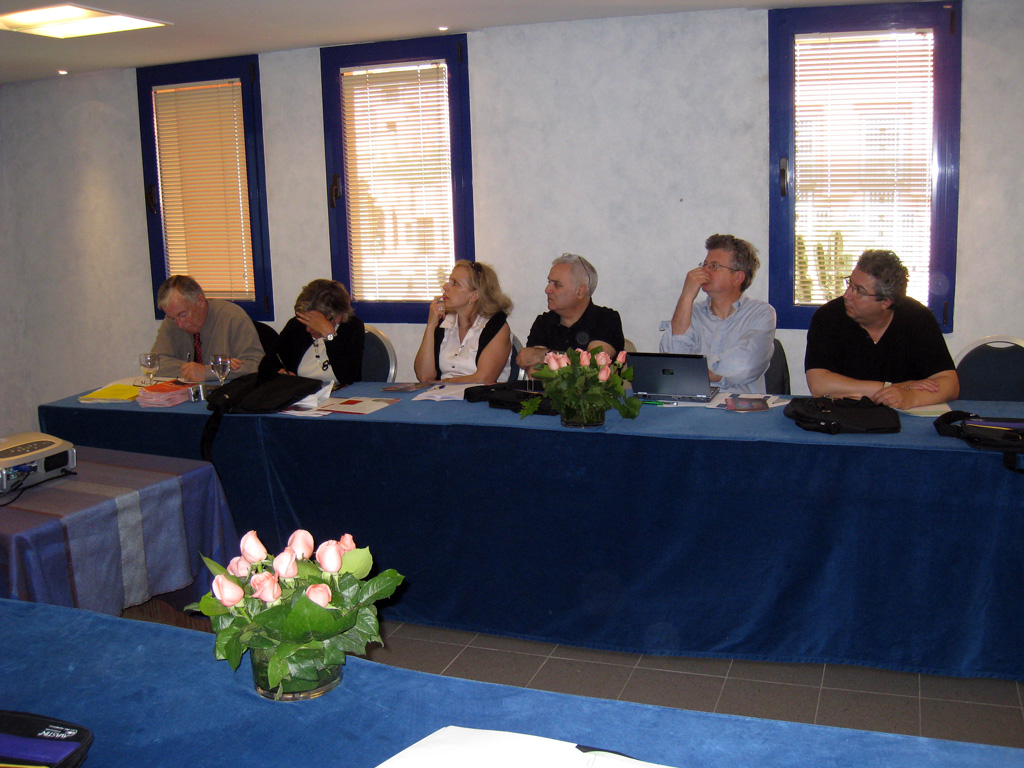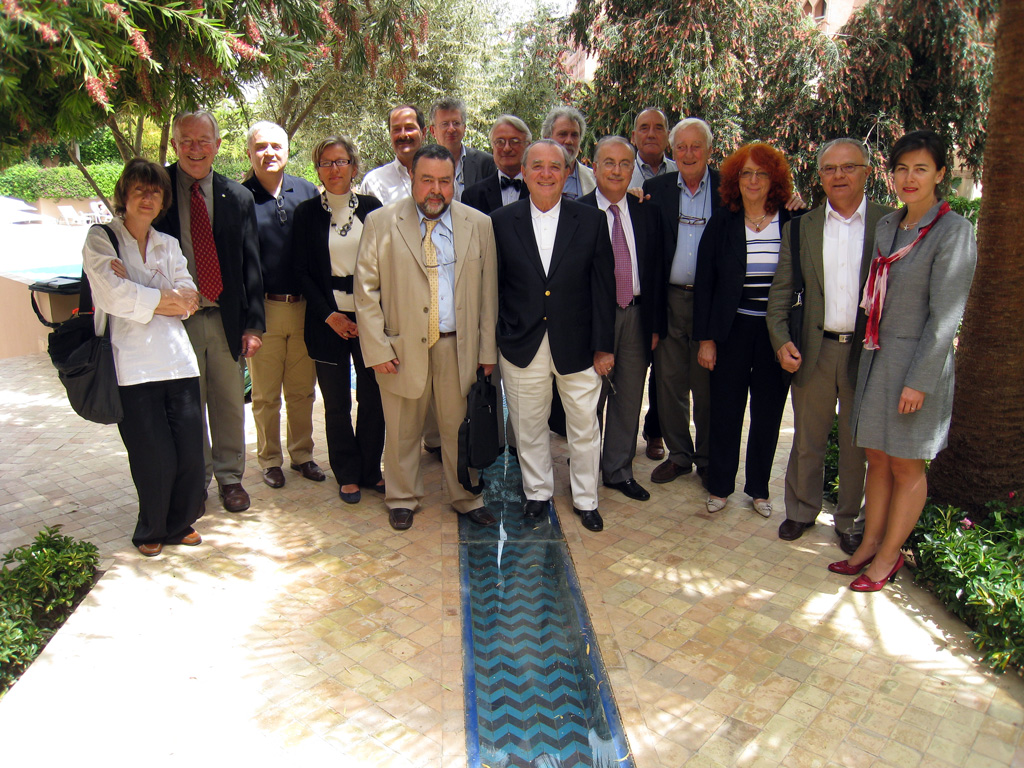 ---
Istanbul (Turkey) – April 2010
RECENT ADVANCES IN CANCER EPIDEMIOLOGY, SCREENING, AND TREATMENT OF EARLY LESIONS
scientific-program-istanbul-2010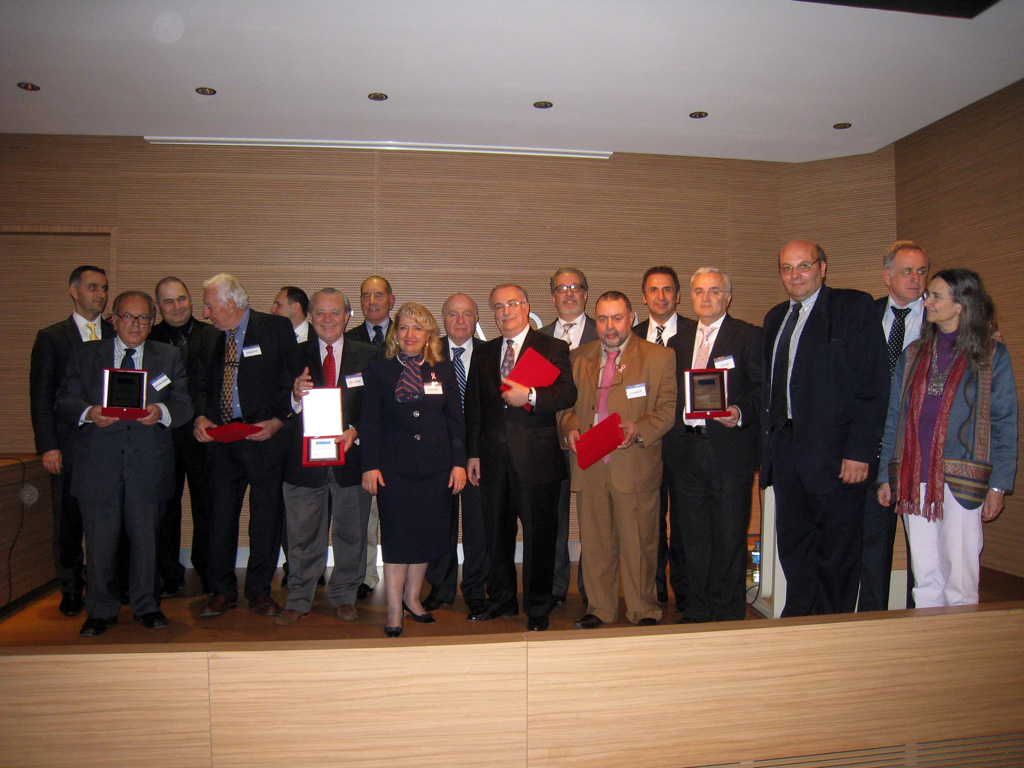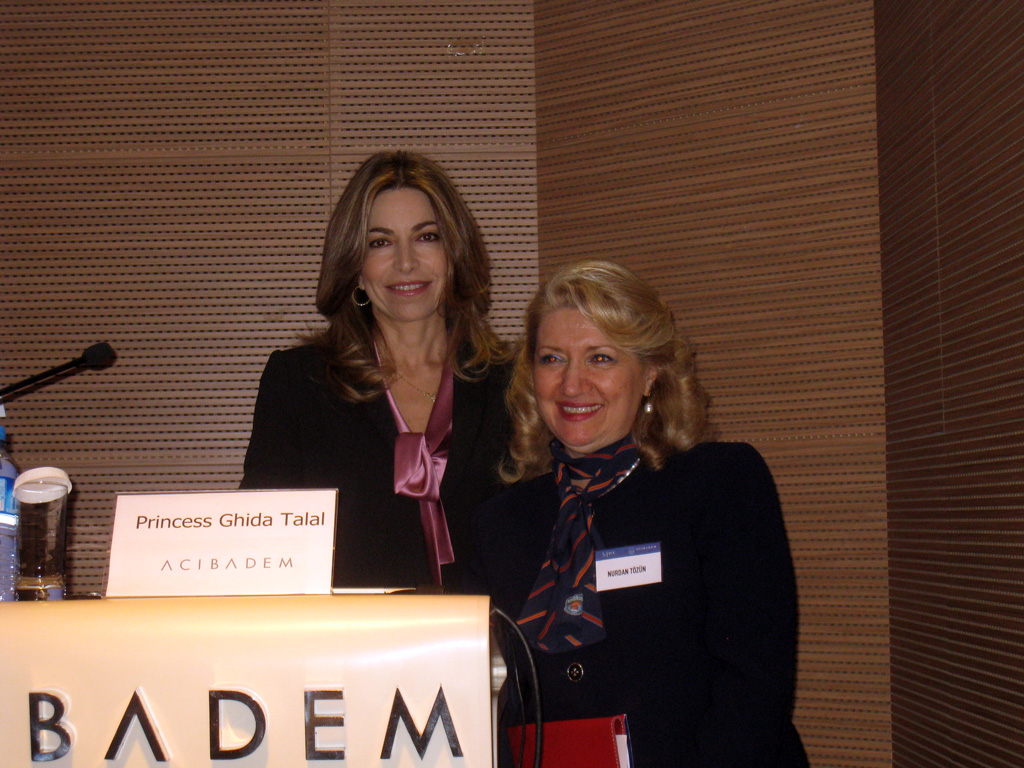 ---
Tripoli, (Libya) May 2010
SCREENING, EARLY DETECTION AND PUBLIC EDUCATION
scientific-program-tripoli-mtcc-course-may-2010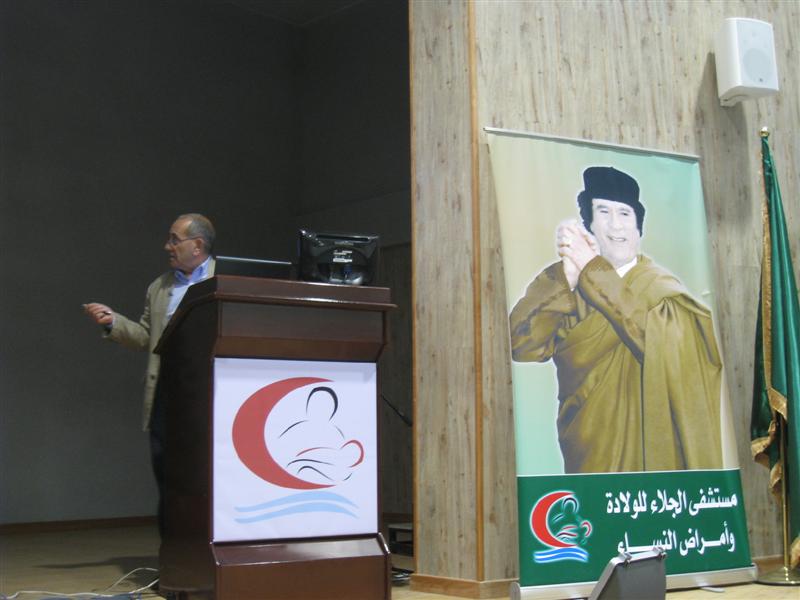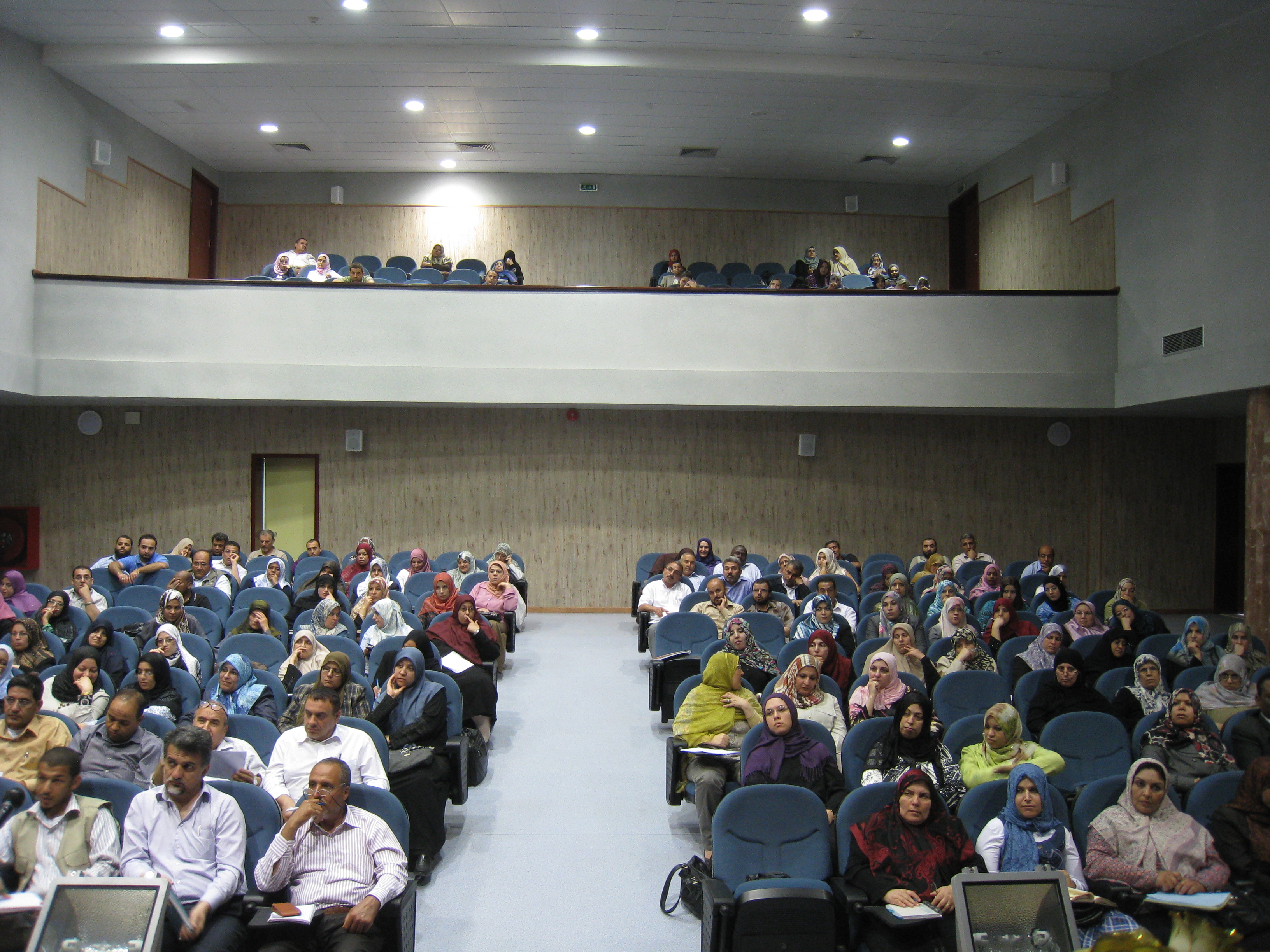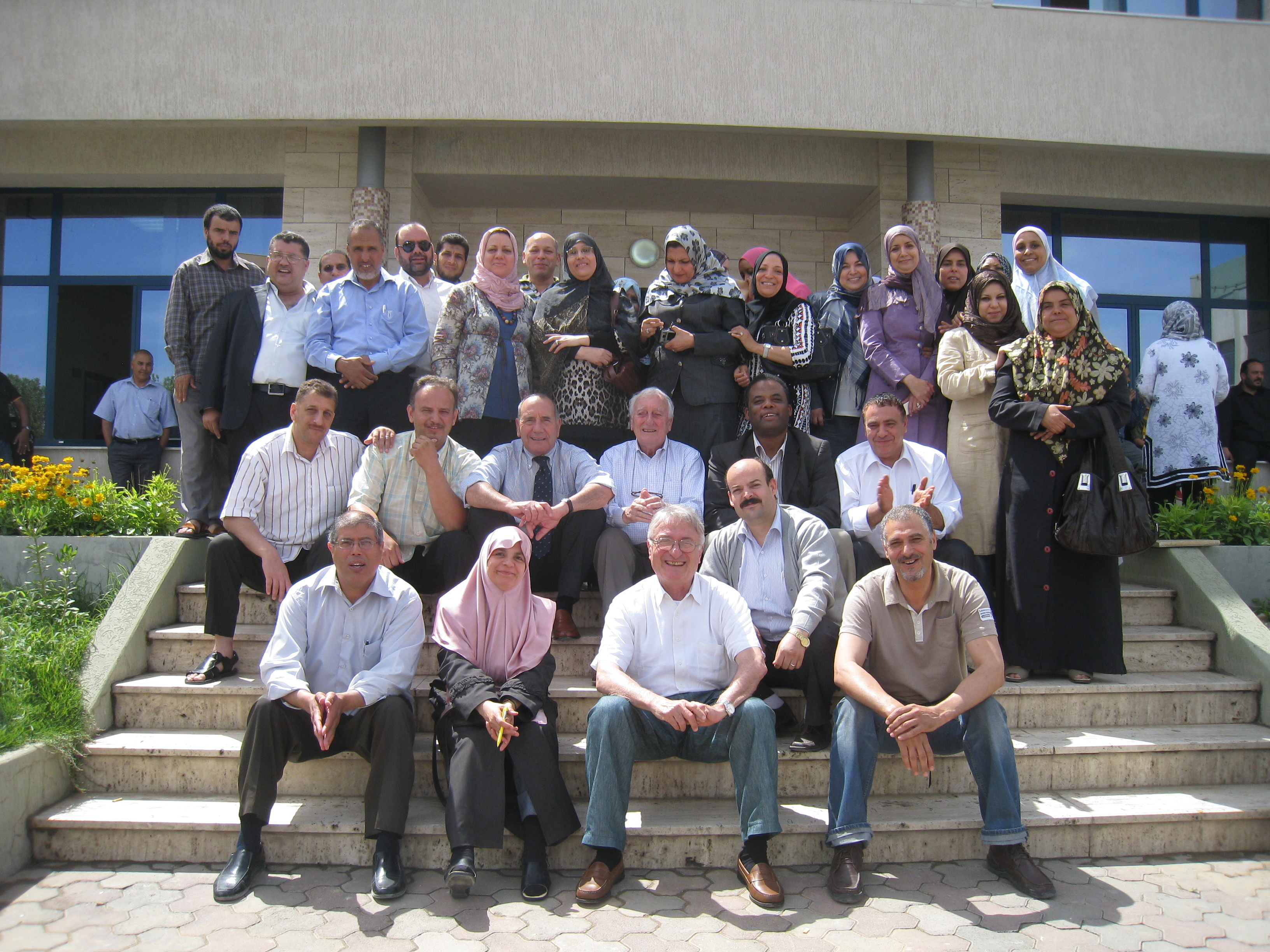 ---
Tirana (Albania) – April 2011
FIRST TIRANA MEDITERRANEAN CANCER CONGRESS
scientific-program-tirana-2011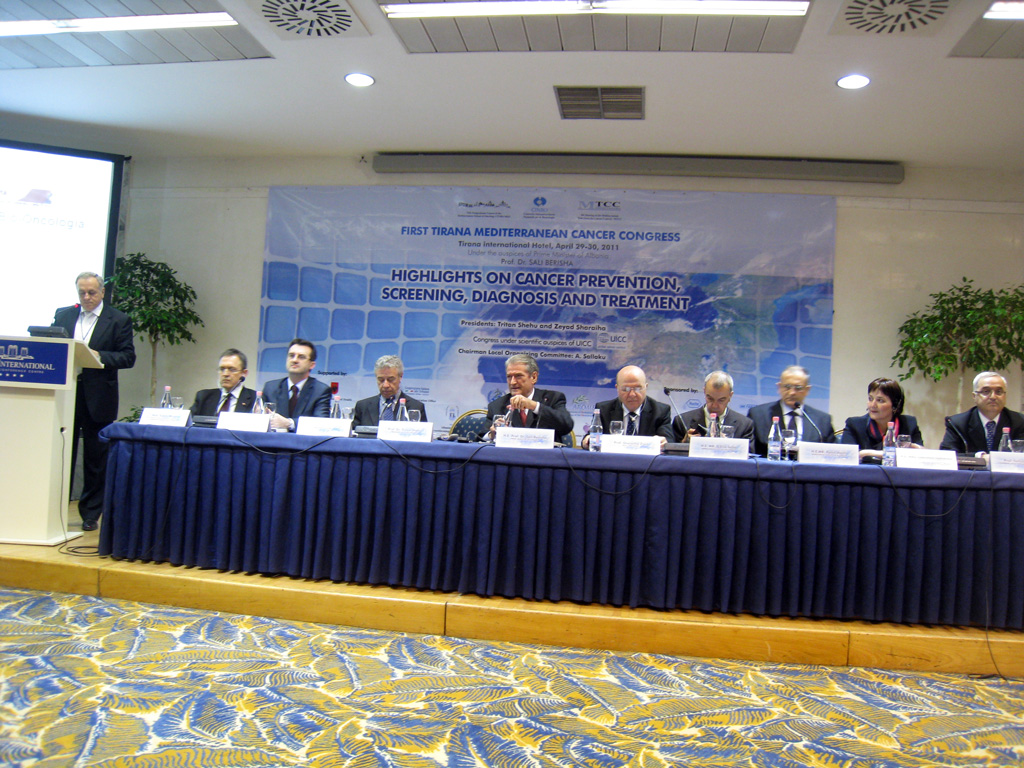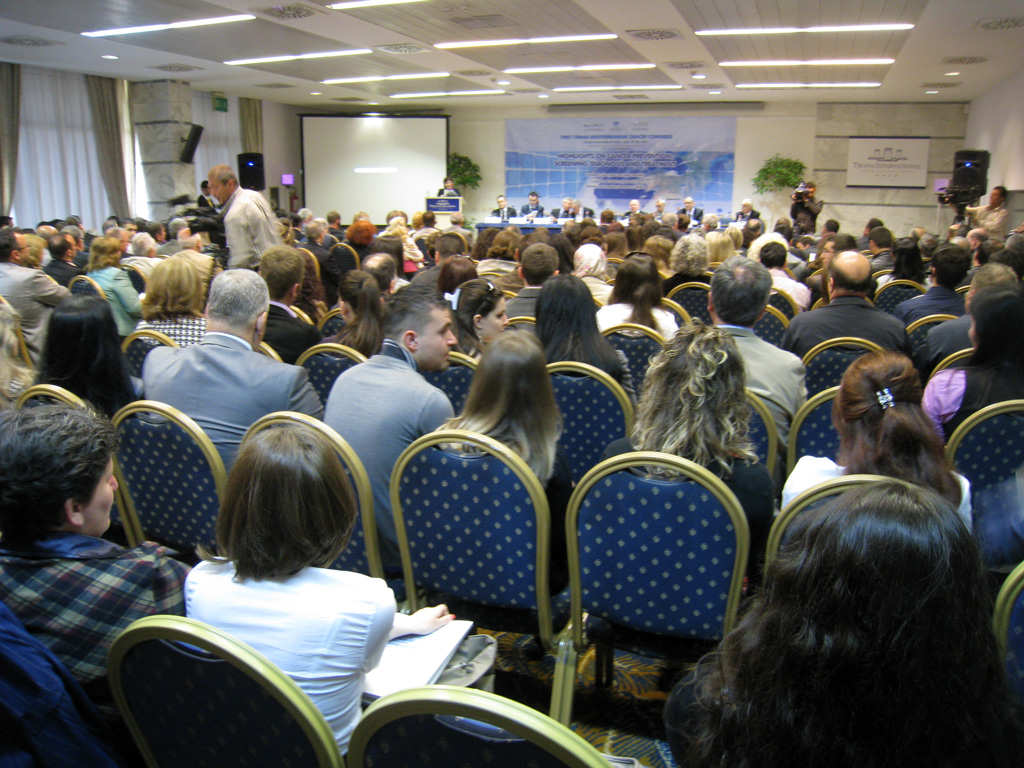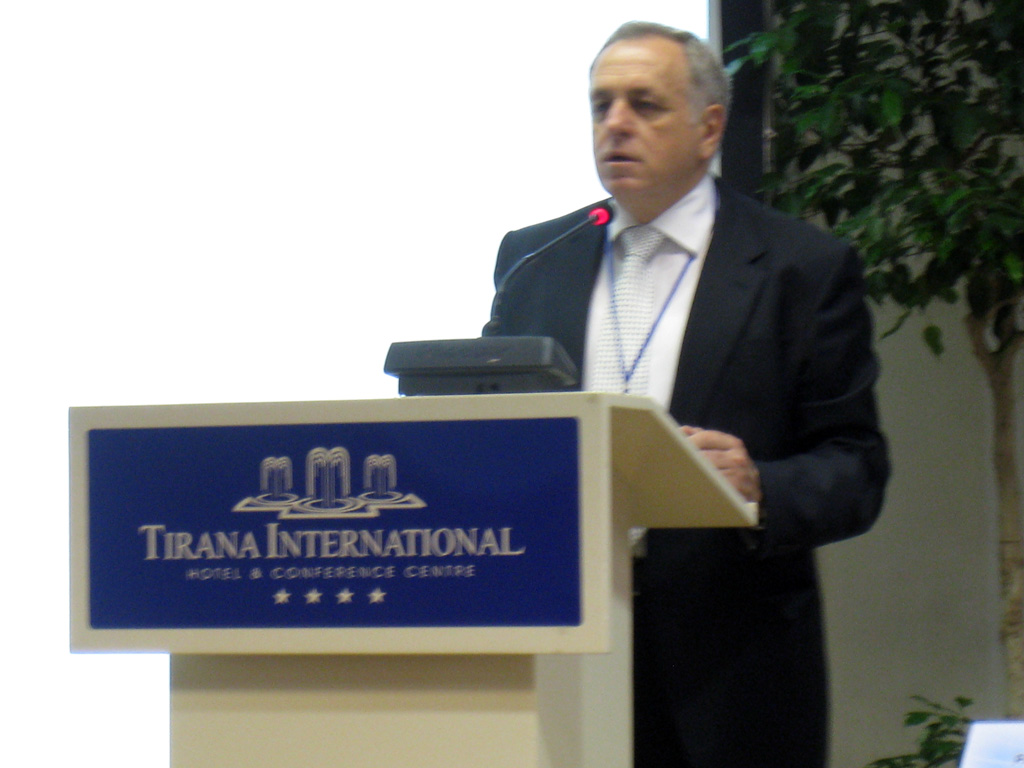 ---
Amman (Jordan) – July 2012
HIGHLIGHTS IN CANCER MANAGEMENT, FOM PREVENTION TO THERAPY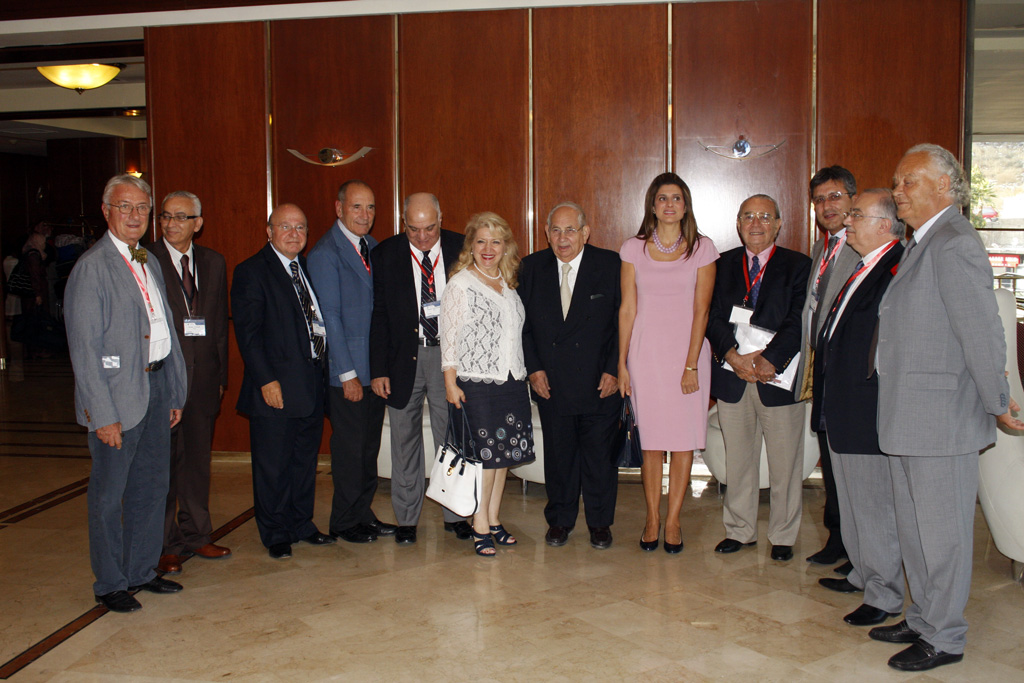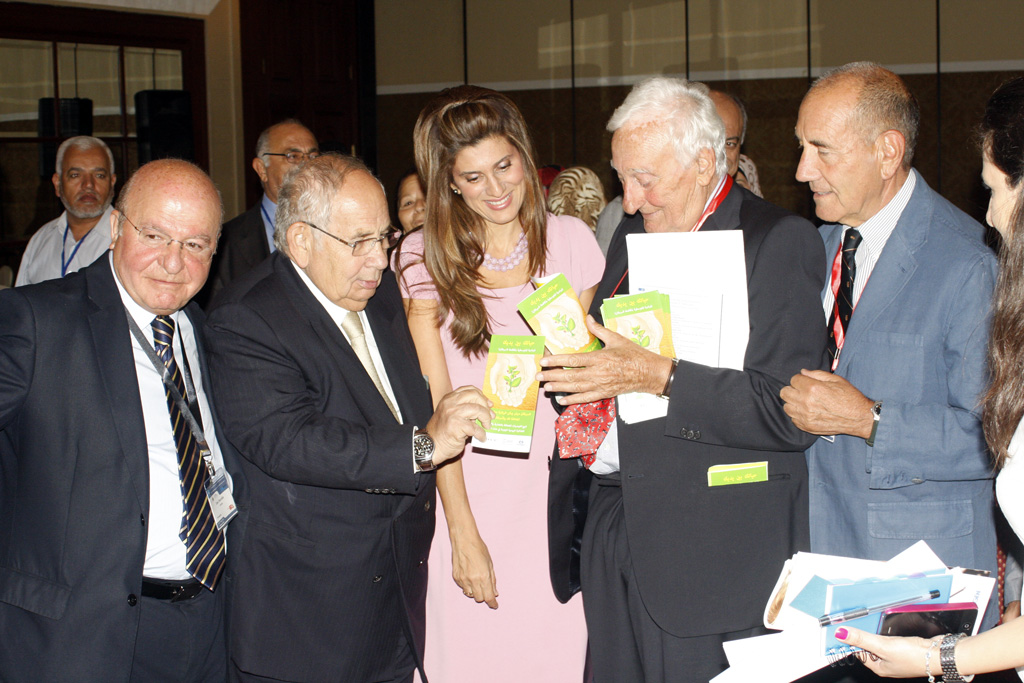 ---
Prishtina (Kosovo) – November 2012
HIGHLIGHTS IN DIAGNOSIS AND TREATMENT OF EARLY AND ADVANCED CANCER
scientific-program-pristina-2012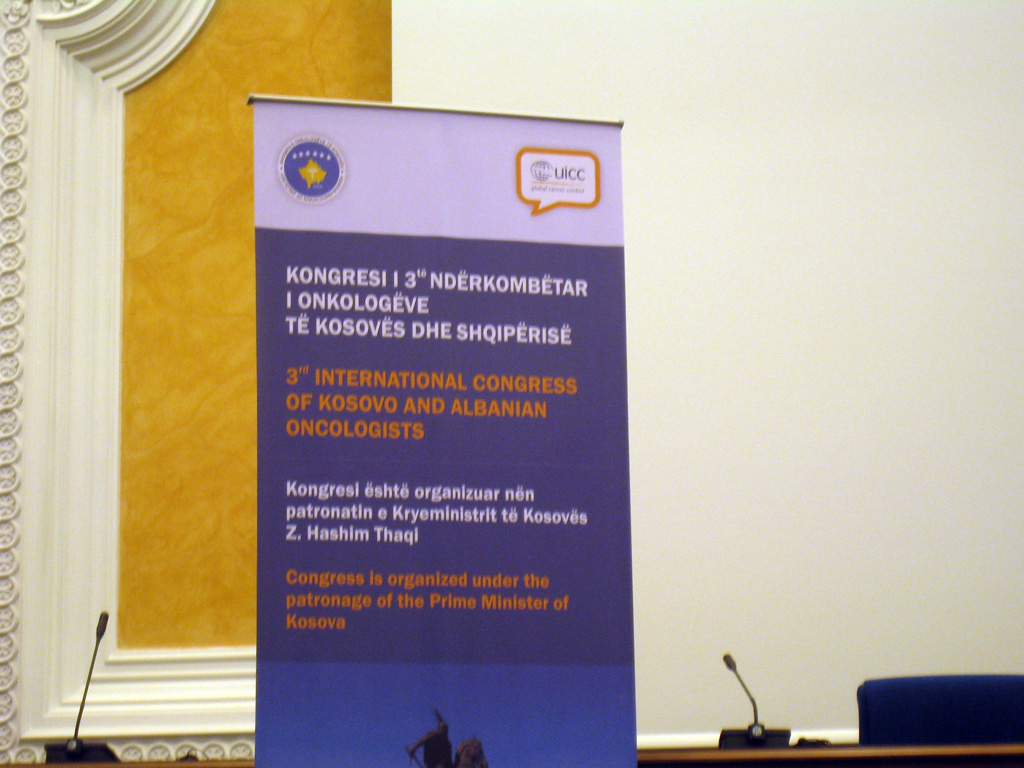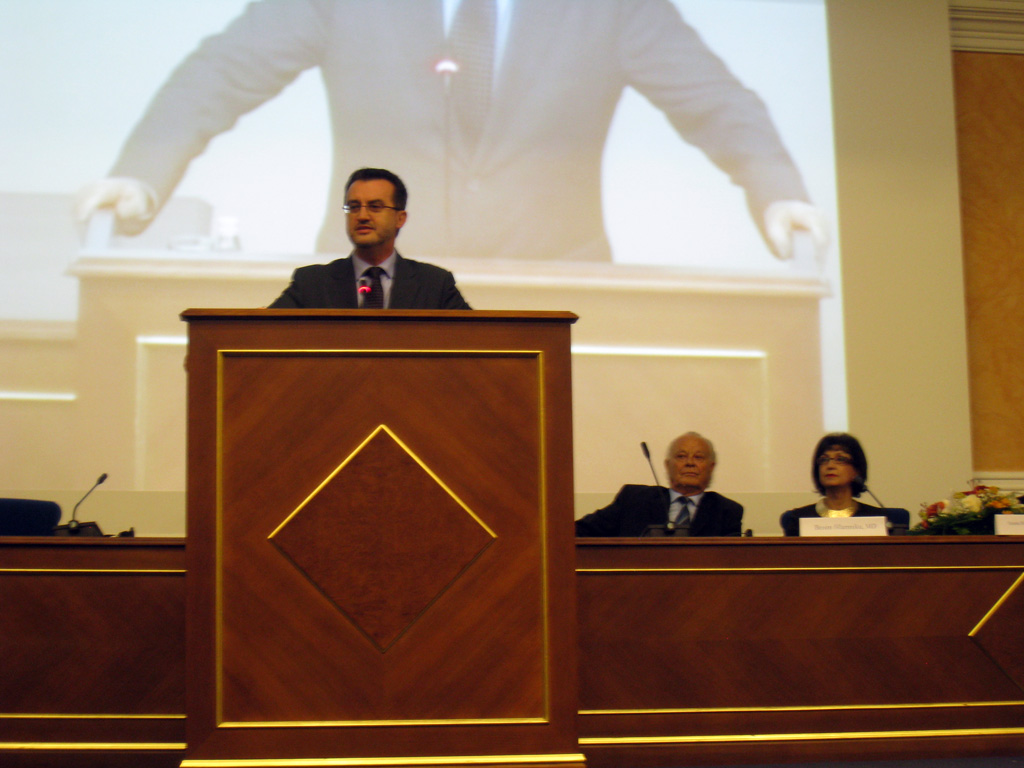 ---
Amman (Jordan)- April 2013
GENERAL PRACTITIONERS AND PREVENTIVE MEDICINE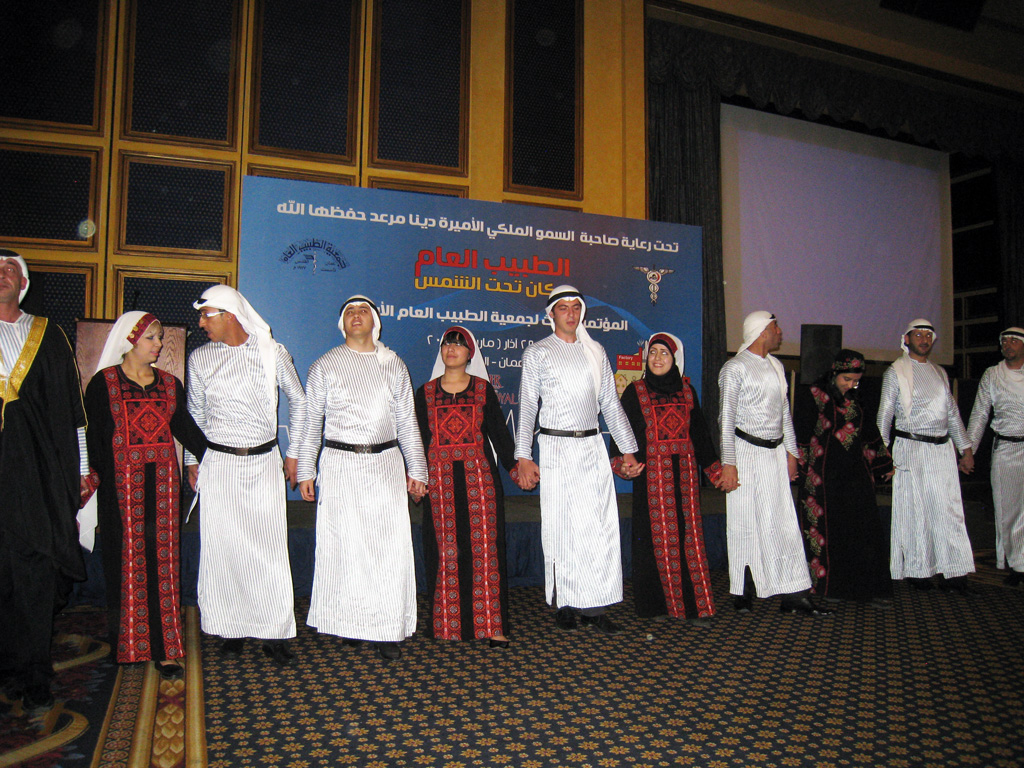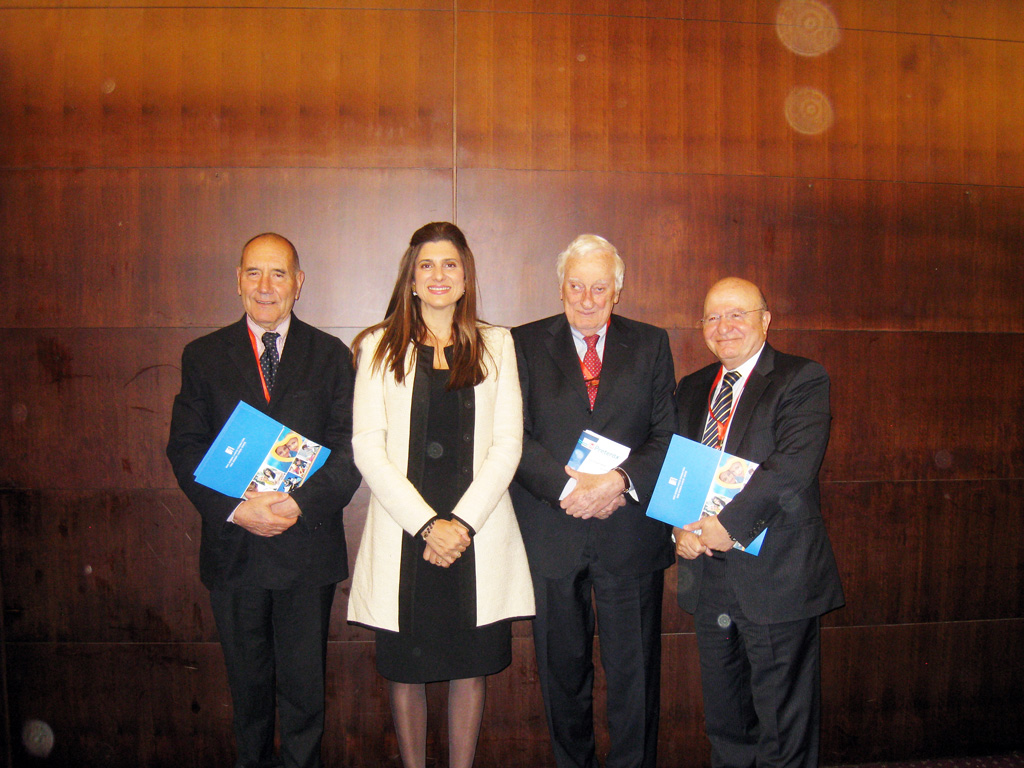 ---
Istanbul (Turkey) – November 2013
MULTIFACETED ASPECTS OF GASTROINTESTINAL AND BREAST CANCERS
scientific-program-instanbul-2013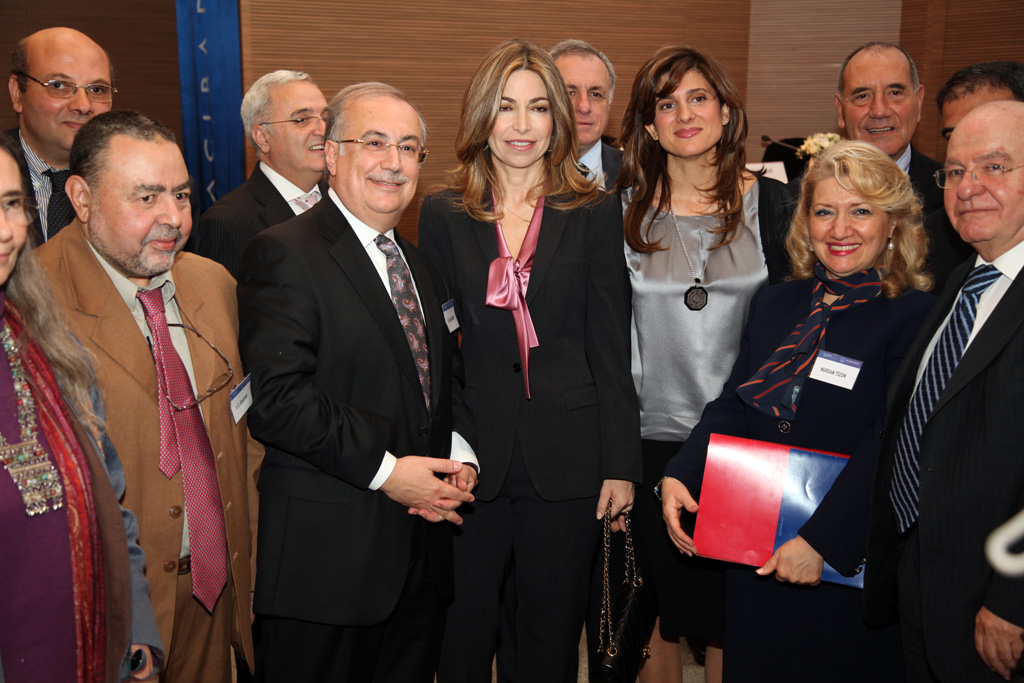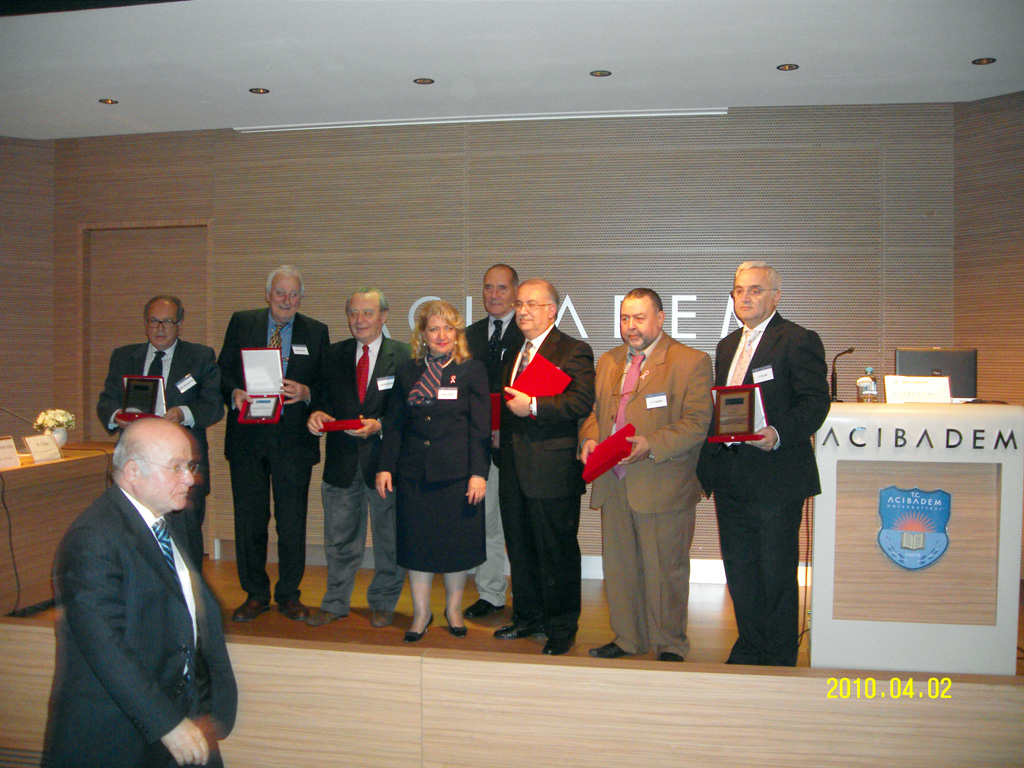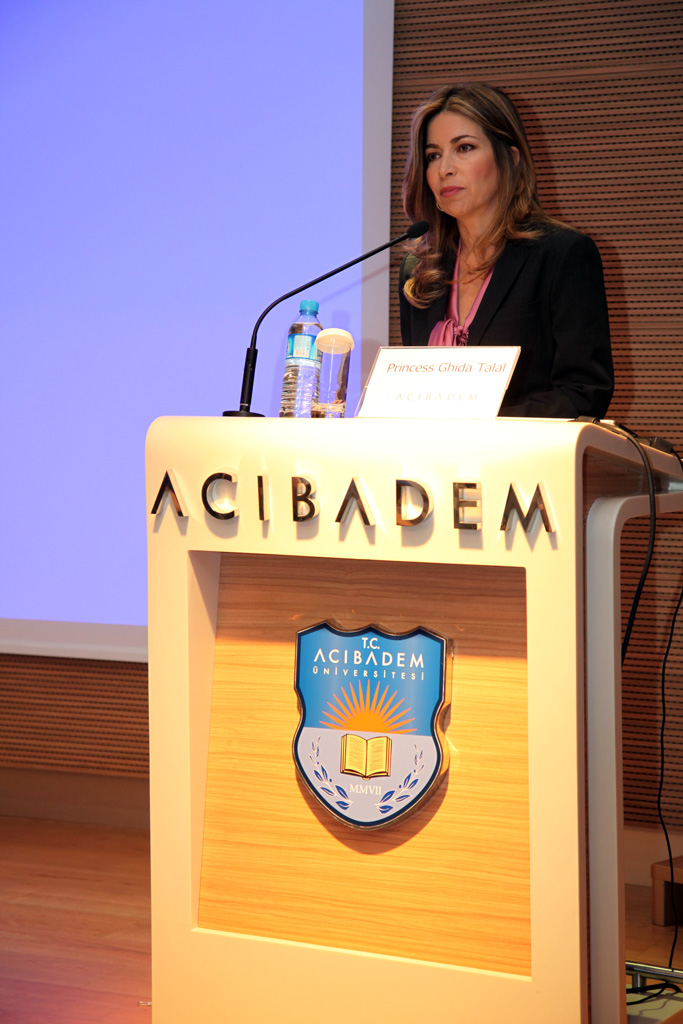 ---
Prishtina (Kosovo) – October 2014
THE ROLE OF GENERAL PRACTITIONERS (GPs) IN CANCER PREVENTION, SCREENING EARLY DETECTION, AND HOME CARE OF CANCER PATIENTS
scientific-program-Prishtina-2014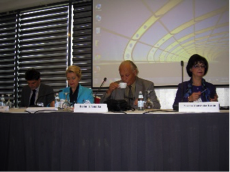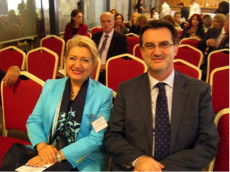 ---
Doha (Qatar) – November 2014
INTERNISTS AND CANCER CONTROL: FROM BASICS TO GUIDELINES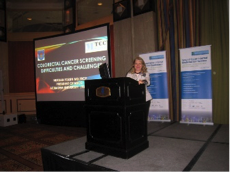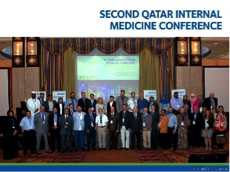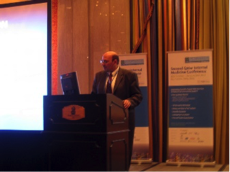 ---
Dead Sea (Jordan)- November 2014
CANCER PREVENTION AND EARLY DIAGNOSIS SYMPOSIUM
scientific-program-deadsea-2014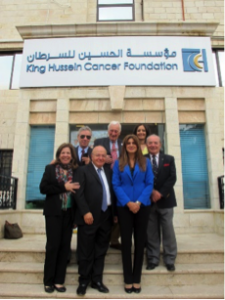 ---
Rome (Italy) September 2015
8° PROBIOTICS PREBIOTICS & NEW FOODS
Joint Meeting "Società Italiana Gastroenterologia" (SIGE)  & "Mediterranean Task Force for Cancer Control"(MTCC)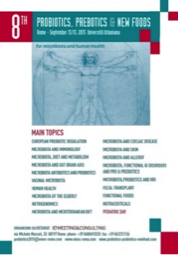 ---
Constantine (Algeria) October 2015
Les11JICC Journées Internationales de Cancérologie de Constantine
Cancers de l'enfant et de l'adolescent
scientific-program-constantine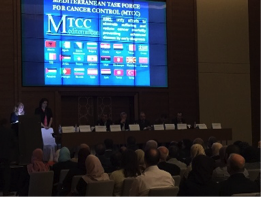 ---
Shiraz (Iran)- November 2015
Iranian Congress of gastroenterology and hepatology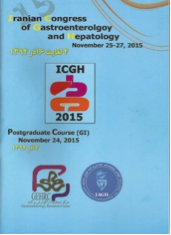 ---
Amman (Jordan) April 2016
The 3rd Jordanian Cancer Prevention & Early Detection conference
The 11th Mediterranean Task force for Cancer Control
In memory of Professor Massimo Crespi,
A Eulogy by HRH Princess Dina Mired
mascrespi-eulogy-by-hrh-princess-dina-mired2016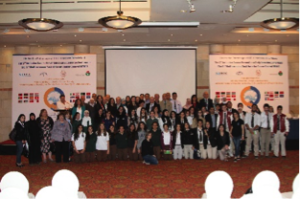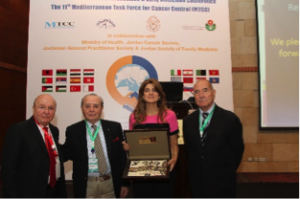 ---
Doha (Qatar) – October 2016
The 3rd Qatar Internal Medicine Conference
scientific-program-doha-final-2016
Istanbul (Turkey)- February 2017
An Evolving field in the treatment of Cancer CANCER BIOIMMUNOTHERAPY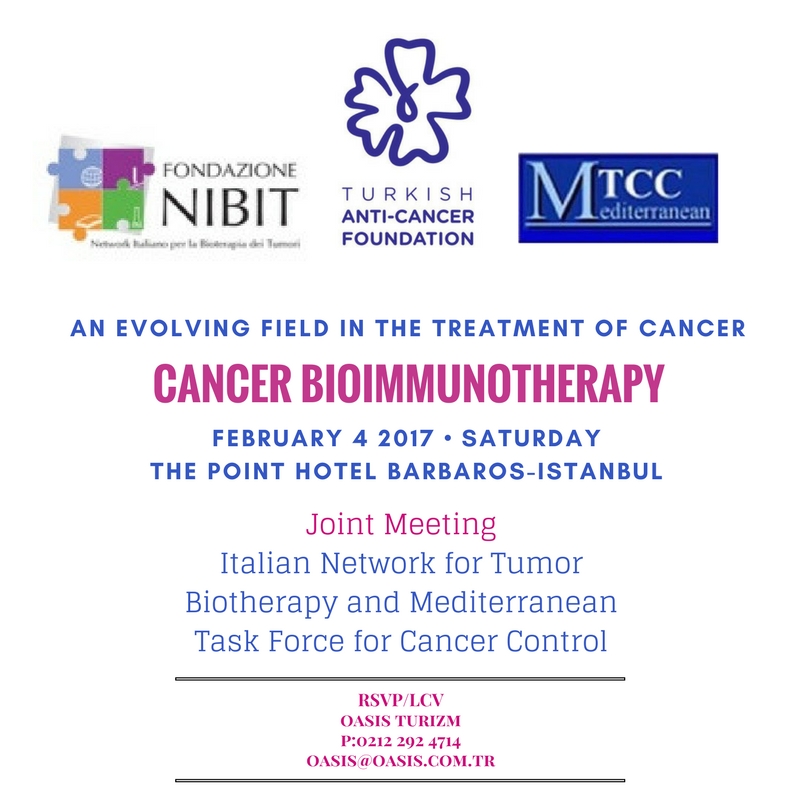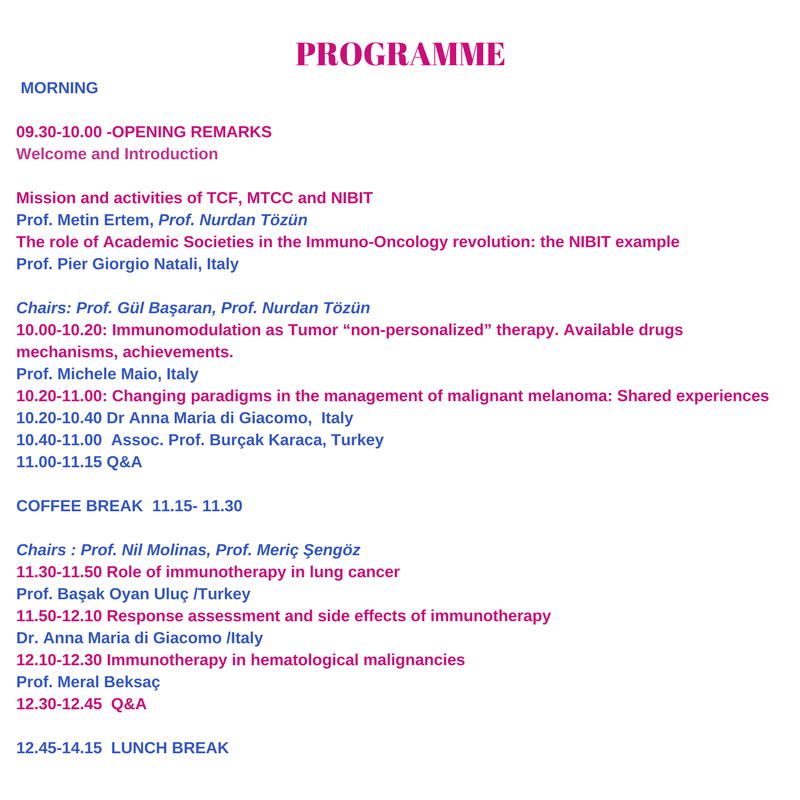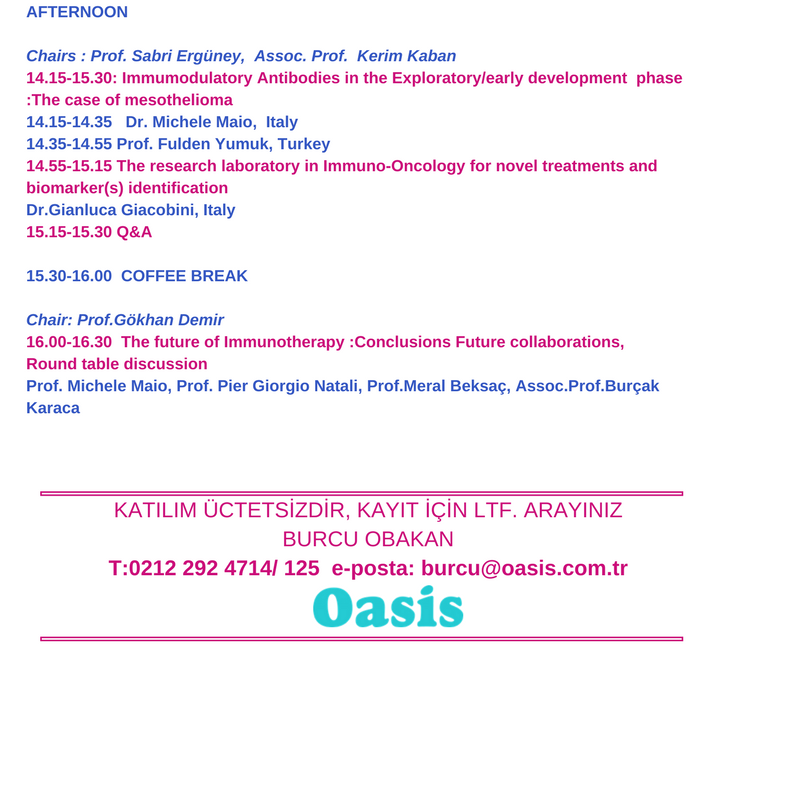 International Conference – Cancer Prevention, Early Detection and an Introduction to Palliative Care  
Patient's Friend Society Jerusalem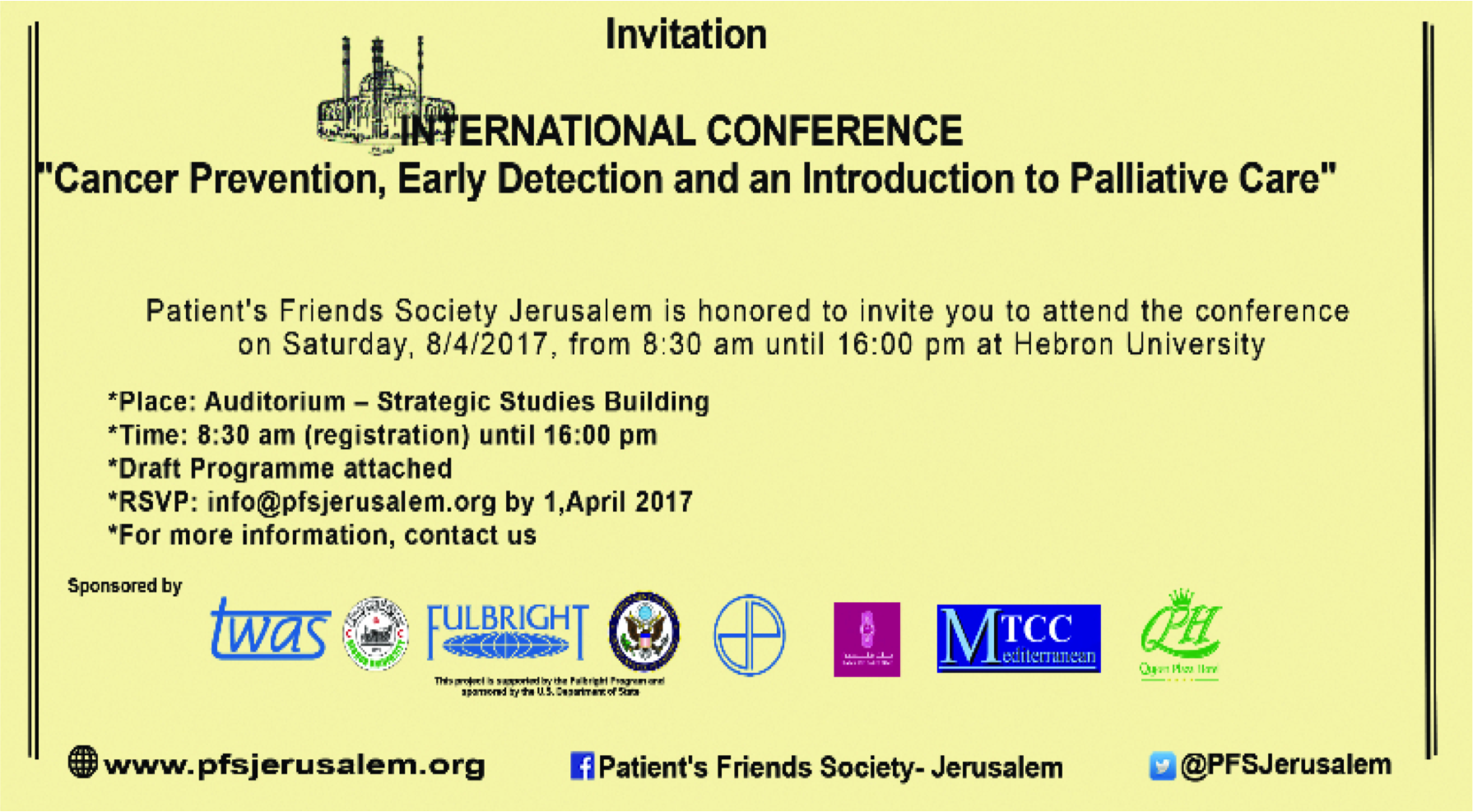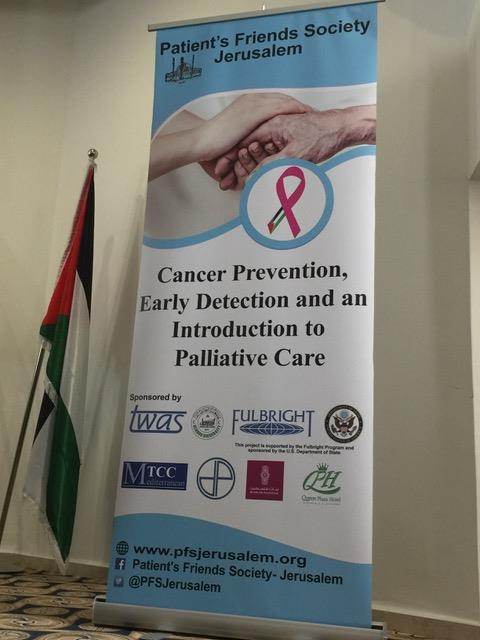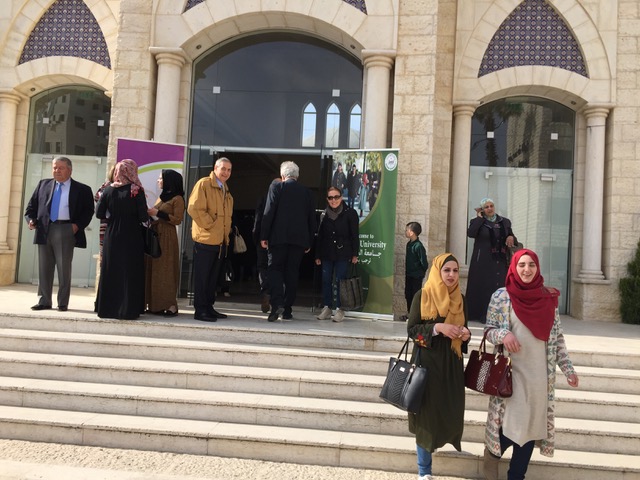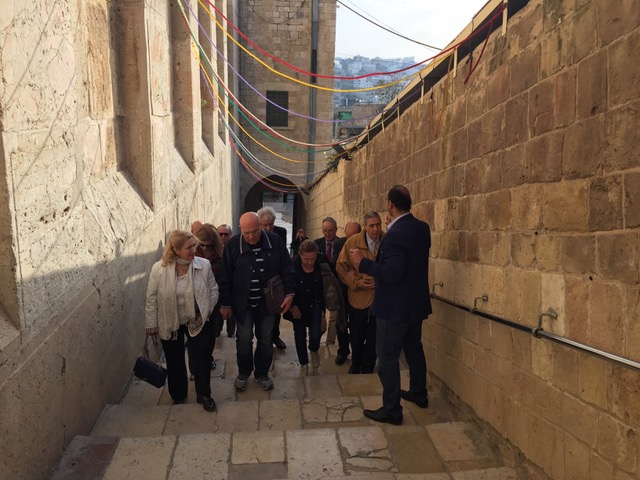 PATIENT'S FRIENDS SOCIETY-JERUSALEM(PFS)
"Cancer Prevention, Early Detection, and an Introduction to Palliative"
8 April 2017
Time Topic Presenter Minutes
8:30 – 9:00 Registration
9:00 – 9:10 Orientation to the workshop Carol Jabari, Executive Dir. PFS 10
9:10 – 9:30 Status of cancer and other chronic diseases in Palestine and Hebron Dr. Mazen Sultan; MOH, Palestine 20
9:30 – 9:50 Integrating prevention and early diagnosis: a winning strategy in Cancer and in Chronic Diseases Prof Pier Giorgio Natali MD Translational Oncologist; affiliated MTCC 20
9:50– 10:10 Primary prevention of CRC Alfredo Saggioro MD Gastroenterologist; affiliated MTCC 20
10:10-10:30 The identification and management of hereditary colorectal cancer. Prof Hans Vasen, Professor in hereditary cancer, Netherlands 20
1030-1050 Screening for colorectal cancer in patients with average risk. Findings from N=1200 patients undergoing colonoscopy at Makassed Hospital, Jerusalem Dr. Nabil Arafeh, Gastroenterologist/ Endoscopist, Palestine 20
10:50-11:10 Colorectal screening in special groups Dr. Maisam Akroush, Gastroenterologist, Jordan 20
11:15-11:25 Discussion Prof. Natali, Moderator 10
11:30- 12:00 BREAK 30
12:00- 12:20 Risks for oesophageal- gastric cancer. The role of H.pylori Prof. Alfredo Saggioro,Italy 20
12:20-12:40 Mortality for liver cirrhosis and hepatocellular carcinoma in the Mediterranean area. Prof. Antonio Ascione, Italy 20
12:40-13:00 "Obesity and cancer:fat fueling the fire " Prof. Nurdan, Turkey 20
13:00-13:20 "HPV and cancer: a happy end story? Aldo Venuti MD Experimental/Clinical Virologist; affiliated "Regina Elena" National Cancer Inst. Rome, Italy 20
13:20-13:35 Tumor markers- Use of Tumor Markers in Clinical Practice: Quality Requirements Dr. Barakat Sharabati, MD SurgicalPathologist, Palestine
15
13:35-13:55 The Effects of Nuclear Radiation Pollution on the Human in Hebron Governorate – Palestine Khalil Thabaneh, PhD , Palestine
20
13:55-14:05 Discussion Dr. Maisam Akroush 10
14:05-14:25 Panel: Health professionals as key actors in cancer control- their role in public education, care and consulting Dr. Ziad Sharihah, Jordan 20
14:25-14:40 Psychosocial support- Palestinian experience Carol Jabari 15
14:45-15:05 Panel: Advocates and patients/survivors Facilitator: Suhiela Kar'ean, PFS 20
15:10-15:25 Intro to Palliative Care Dr. Adel Takruri, Palestine 15
15:25-15:40 Medical ethics in Islam Kassim Baddarni, Al Taj for health and heritage 15
15:40-15:50 Discussion and evaluation Dr. 10
16:00 End of conference
April 6-7, 2017 – Jericho – Palestine 
3rd International Congress – The Palestinian Gastroenterology Society in collaboration with MTCC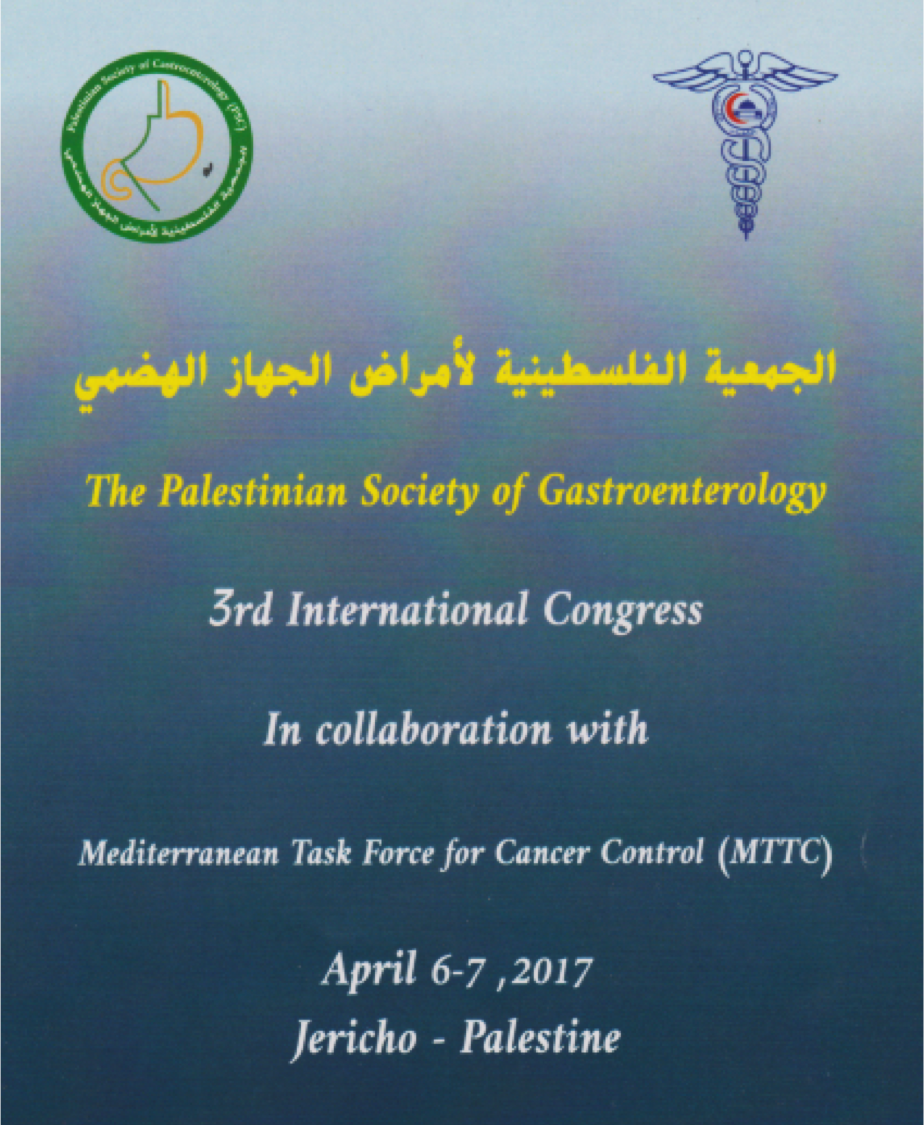 PROGRAM
9:00- 9:30 Opening Ceremony
First session : 9:30 -11:30
Liver diseases
09:30-09:50 Update on Hepatitis B virus infection
Cihan Yurdaydin ( Turkey)
09:50-10:10 Treatment of HCV in 2017 and beyond
Antonio Ascione ( Italy )
10:10-10:30 Nash diagnosis and management
Rifaat Safadi ( Palestine )
10:30-10:50 Drug-induced liver injury
Piero luigi Almasio ( Italy )
10:50-11:10 Hepatocellular cancer diagnosis and
Nurdan Tozun ( Turkey)
11:10-11:30 Refractory Ascites reasons and remedies
Alfredo Saggioro ( Italy )
Discussion 11:30 –12:00
12:00- 12:30 coffee break
Second session :12:30-14:30
Upper Gastrointestinal tract
12:30-12:50 Update on acid gastrointestinal disorders
Ziad Sharaiha ( Jordan)
12:50-13:10 Management of H pylori in 2017
Fadi Diab (Jordan)
13:10-13:30 Management of Variceal GI bleeding
Ibrahim Mostafa (Egypt)
13:30-13:50 Role of Endoscopic ultrasound in clinical practice
Layth Saymeh (USA)
13:50-14:10 Endoluminal techniques in Bariatric surgery
Mostafa Ibrahim Mostafa ( Egypt)
14:10-14:30 Complications of ERCP and management
Walid Sweidan (Palestine)
Third session 16:00-18:00
Small bowel and colon
16:00 -16:20 Personalization of IBD treatment
Rifaat safadi (Palestine)
16:20-16:40 Management of IBD in pregnancy
Waseem Hamoudi (Jordan)
16:40-17:00 Evolution of TNF antagonists in management
of ulcerative colitis
Asaad Dajani (UAE)
17:00-17:20 Small intestinal bacterial overgrowth
Maisam Akroush (Jordan)
17:20-17:40 Clostridium Difficle infection
Layth Saymeh (USA)
17:40- 18:00 Familial Mediterranean fever
Mohamad Rawashdeh ( Jordan)
Q&A 18:00 -18:30
Gala Dinner 20:00-22:00IMG_7720
Friday 7th April
Fourth session 9:00-11:00 & 11:30-12:30
Mediterranean Task Force for Cancer Control
symposium on Gastrointestinal Malignancies
9:00- 9:20 MTCC missions and aims
Nordan Tozun ( Turkey )
9:20– 9:40 HCC in Egypt and the Arab world
Mohamed Atteek (Egypt)
9:40–10:00 Primary prevention of CRC
Alfredo Saggioro (Italy)
10:00–10:20 Screening for CRC in patients at average
risk in Jerusalem
Nabil Arafah (Palestine)
10:20–10:40 Identification of familial and hereditary CRC
Hans Vasen (Netherland)
10:40– 11:00 Management of CRC: State of the art.
Stefano Iacobelli (Italy)
11:00-11:30 coffee break
11: 30-11:50 The development of dynamic genetic monitoring of CRC Pier Giorgio Natali (Italy)
11:50 – 1210 Advances in endoscopic treatment of CRC
Vladimir Dimov (Macedonia)
12:10– 1230 Duodenal adeno-carcinoma : surgical or endoscopic
treatment?
Alberto Montori (Italy)
12:30-13:30 Break for Friday prayer
Fifth session 13:30-15:00
Gastrointestinal Endoscopy video forum
Ibrahim Mostafa ( Egypt)
Fadi Diab ( Jordan )
Mostafa Ibrahim Mostafa ( Egypt)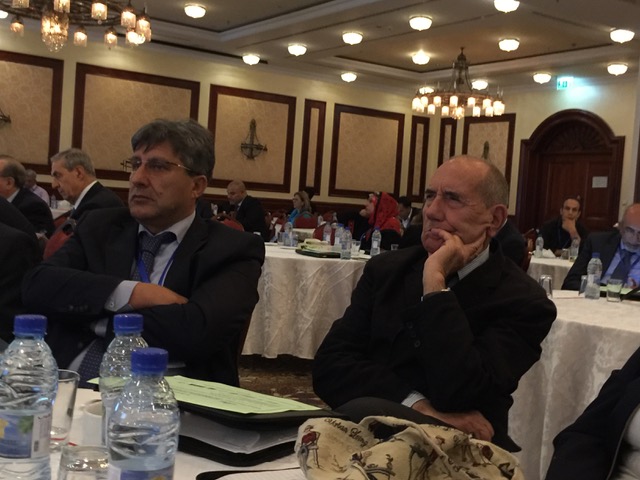 9th PROBIOTICS, PREBIOTICS NEW FOODS, NUTRACEUTICALS AND BOTANICALS. Rome. Sept 9-10,2017.Università Urbaniana
MTCC contribution to the "Massimo Crespi Memorial" Sept.9th,2017
10.00-11.30 a.m. MASSIMO CRESPI MEMORIAL – MTCC (MEDITERRANEAN TASkfORCE CANCER CONTROL) Chairs: A. Montori (Italy), P. G. Natali (Italy)
To remember Massimo Crespi A. Montori (Italy)
Probiotics in IBD. Running between excitement and disappointment N. Tozun (Turkey)
Role of probiotics in the treatment of nonalcoholic fatty liver disease (NAFD) R. Malekzadeh (Iran)
How we can modify microbiome and prevent cancer A. Saggioro (Italy)
Rome, Sept 19, 2017
STRENGTHENING THE MEDITERRANEAN PARTNERSHIP IN THE FIELD OF PUBLIC HEALTH
COLOMED: The Colorectal Cancer Mediterranean Network
MTCC Partecipants: Pier G Natali, Nurdan Tozun
Jordan Amman 13-15 September 2018: The 4th Cancer Prevention & Early Detection Conference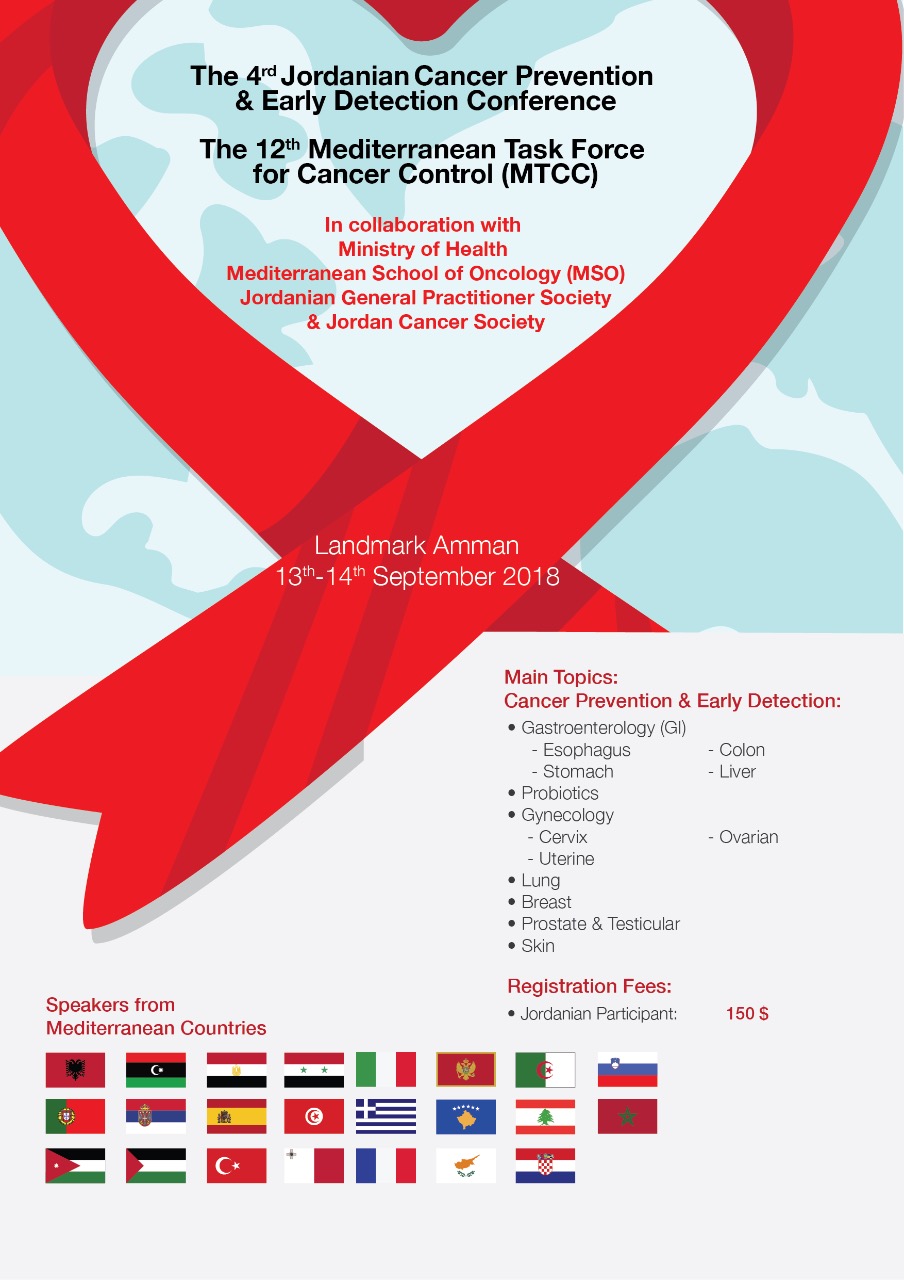 Full Scientific program:    4th MTCC Program 2018
4-

6 octobre 2018 Constantine, Algeria: 

XIVe Journées Internationales de Cancérologie de Constantine (JICC)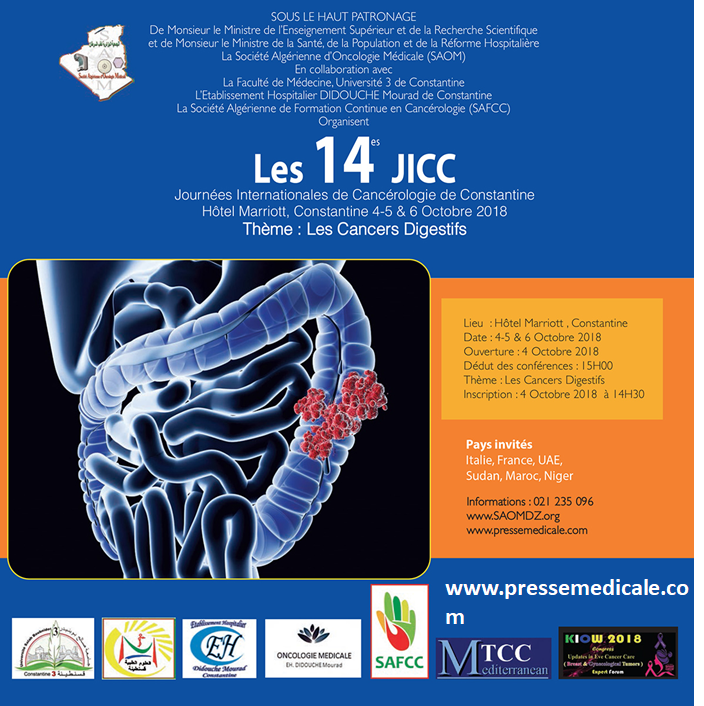 Full program: Les 14 JICC Journées Internationales de Cancérologie de Constantine
Early occurrence of Colorectal Cancer- CRC conference,  Skopje 13-14 April 2019
Full Program: Brochure – CRC Conference LAST
Novel Clinical Strategies in NSCLC, Rome, 9-10 May 2019
Full Program: nsclc.rome–
Patient's Friends Society – Jerusalem & Baytna-Hebron Newsletter July August 2019
Celebrating our summer camp for kids living with cancer
full text: PFSJ
MTCC participates to the Ramazzini Days. Carpi 25-27 Oct 2019
Abstract
The Potential Role of Army Medical Forces in Fighting Cancer: An Untapped Resource.
Pier G Natali MD, Rome. Italy, Maisam Akroush MD, Amman, Jordan
The Mediterranean Taskforce for Cancer Control
An appreciation that military medicine can support global health is growing in many countries which are recognizing the military as an ideal partner in such civil activities. However, attempts to explore strategies to govern military engagement in civil public health activities are limited.  Understanding how to guide and govern military activities in public health can aid in achieving a balance between military and civilian global health capacities relevant nationally and at a global level.
Using the example of Non-Communicable Diseases (NCDs), cancer has been recognized by the United Nations as a Global Emergency.  In this context, prevention, in conjunction with early diagnosis, is recommended as a priority strategy.  This is especially significant in view of the diminishing economic resources and the increasing economic burden of treating advanced diseases.  However, arguing the economic cost of treatment is wrongly placed since the largest proportion of the most commonly occurring tumors can be efficiently prevented and diagnosed at early, curable stages with enormous cost savings. Thus, the dissemination of policies that translate and implement effective preventive interventions into practice is critical.
Since 2015, the Mediterranean Task Force for Cancer Control (MTCC) has recognized the lack of cancer prevention and early detection efforts in the Mediterranean region as it developed its founding strategy.  MTCC recognizes also that military doctors could become valuable supportive partners of their civilian counterparts in cancer control.  In this way, the power of anticipatory (preventive) care is likely to be significantly enforced to counter the foreseen increasing cancer burden and disparities.
Thus, efforts should be devoted to enriching military medicine missions by widening defense and security commitments to better include those of humanitarian and civil society.
Rome, Nov. 28.2019. In Memory of Luciano Mariani MD, MTCC Corresponding Member 
full program: HPV-related diseases
(Past ACTIVITIES can be followed, starting from 2021, on  the front page Section News