November 25: Through the kind advice of Dr. Murat Gultekin, the Secretary-General gives e speech at The Bulgarian National Cancer Control Plan organized by the Bulgarian Natl Assembly of Health Care: Mission Possible: Abstract:
The role of Family Doctors in Cancer Control. An underexploited resource to be urgently reprogrammed. Pier Giorgio Natali MD, Ph.D. Mediterranean Taskforce for Cancer Control (MTCC),(www.mtcc-prevention.net)
Introduction: Because of increasing life expectancy, cancer represents a global emergency that can be tackled only by policies aimed at ensuring to the largest population a continuum of primary prevention interventions, access to early diagnosis, and therapies.
Description: A large fraction of cancers are already avoidable by primary prevention, the remaining averted by early diagnosis, thus limiting the occurrence of advanced disease "the key challenge in cancer treatment".
Results: The presence of Family Doctors (FDs) on the territory has steadily declined in many public-private and mixed health systems due to policies that have moved health care from the territory to the hospital. This is in contrast to long-standing recognition of the link between life expectancy and density of FDs. The limits of this "hospital-focussed" architecture are now dramatically underscored by the occurring Covid pandemic. Collectively, this organizational drift requires interventions that cannot be further postponed in terms of reprogramming the "territorial oncology". Thus any political inertia not fully exploiting the available knowledge to reduce the incidence of advanced diseases is unjustified from medical, ethical, and social points of view and is necessarily fostering an increase in unsustainable costs even for wealthy societies. In this context, FDs can play a major role in cancer control because a) can provide reliable censored information, thus contributing to increase health literacy and advocacy b) know the patient's history, living- occupational environment, thus being able to perceive symptoms that patient may underestimate c) can enforce preventive and diagnostic procedures tailored to patient's co-morbidities d) cure chronic diseases often heralding tumor onset e) ensure referring specialists according to criteria of priority and congruity.
Take home message: FDs have an important and expanding role in cancer control that often goes beyond screening and diagnosis to treatment, survivorship, and palliative care. On the whole, family medicine is a privileged reference for health policymakers being the source of information on the feasibility, effectiveness, and economic sustainability of the adopted policies also in view of the increasing disparities.
November 24-26: Dr. Maisan Akroush organizes in Amman the Jordan Women Doctor Conference; excellence, distinction, and leadership
Jowomenconference@gmail.com
https://drive.google.com/file/d/1lok4kVUUWzQA4zCvNVEL4AocmQ6lc3nA/view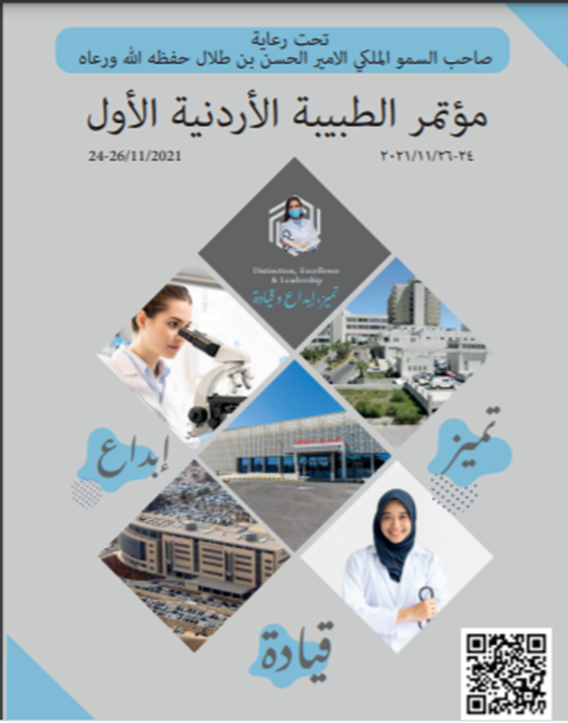 November: MTCC and The Italian League Against Cancer, Rome Chapter (LILT-Rome) post on the LILT Rome website the guidelines for Cancer Prevention for the LGBT+ Communities
October: our Members Maisam Akroush and Ziad Sharaiha endorse the Breast Cancer Prevention Campaign in Jordan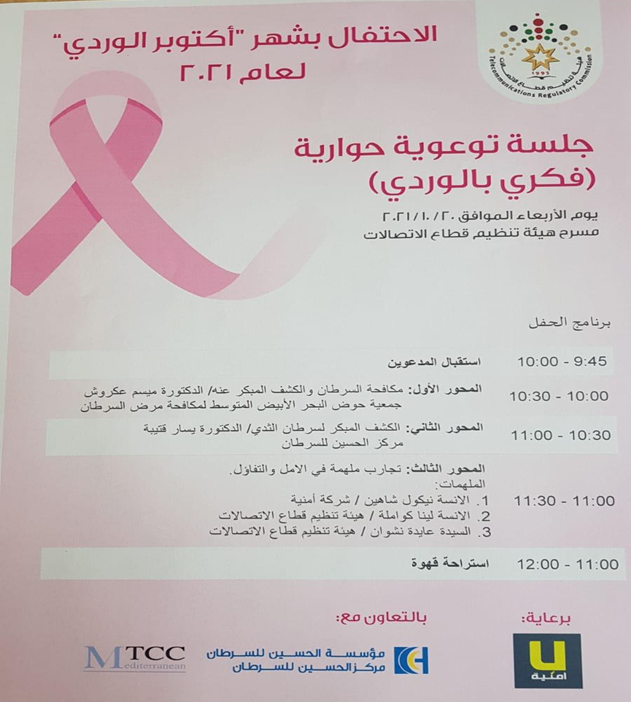 September. see June MTCC is chairing a session at the
XI PROBIOTICS, PREBIOTICS NEW FOODS, NUTRACEUTICALS, AND BOTANICALS for NUTRITION & HUMAN and MICROBIOTA HEALTH Rome Sept 12-14
Sept,25th. As MTCC Secretary-General Dr. Natali is lecturing at the 2021 Congress of the European Society for Translational Medicine (EUSTM). The role of General Practitioners in Cancer Control. An underexploited resource in translational oncology.
June: MTCC signed a collaboration agreement with LILT for the development of public awareness messages
April: MTCC endorses the coming XI PROBIOTICS, PREBIOTICS NEW FOODS, NUTRACEUTICALS, AND BOTANICALS for NUTRITION & HUMAN and MICROBIOTA HEALTH Rome Sept 12-14 (Organizer Prof Lucio Capurso, MTCC Member). In a Session dedicated to our beloved Members, Massimo Crespi and Alberto Montori, three MTCC Members (Natali, Saggioro, Ascione) will give presentations to the section. Our Member N. Lahbabi-Amrani President WGO (World Gastroenterology Organization) will contribute to the opening ceremony with a presentation titled "WGO activities and its involvement in nutrition"
Upon request of our Member Prof. Sami Khatib, MTCC contributed to the organization of the 20thPan Arab Cancer Congress by engaging 5 speakers, including MTCC Members
March: MTCC is Collaborating Partner to the HPV Day in collaboration with the IPVS, the "Regina Elena" National Cancer Inst. Rome (HPV Unit chaired by our Member Prof Aldo Venuti) and LILT by releasing awareness videos and leaflets for the adult and youngsters population
February: MTCC signed a collaboration agreement with the International Papilloma Virus Society (IPVS)
February: on the 25th, the 99th anniversary of the Italian League for the Fight Against Cancer LILT (www.LILT.it), LILT distributes 350 thousand copies of the MTCC primary and secondary prevention leaflets in the Country

On Cancer Day, our Member Dr. Maisam Akaroush gived a Seminar on "Gastro-Intestinal Cancer" at the Patient's Friends Society Jerusalem chaired by our Member Carol El-Jabari
January: MTCC endorses the Mediterranean Interventional Oncology (Mio–live ) 25-26 January 2021 meeting organized by our Member Prof Roberto Iezzi